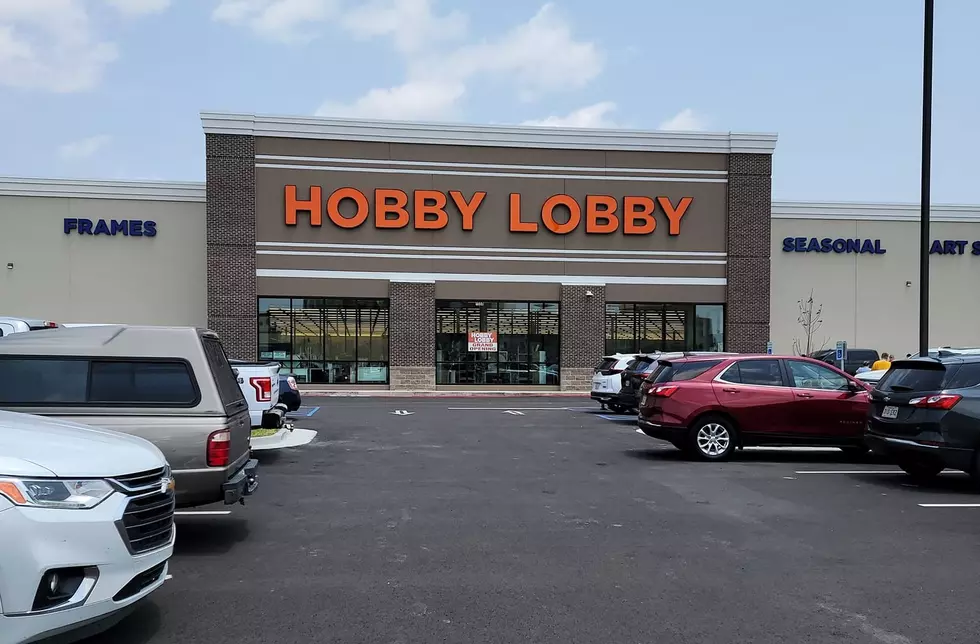 This Is Not a Drill! Hobby Lobby Lake Charles Is Now OPEN!
Jean Maffit Williams
I woke up this morning to a few pictures of the inside of a Hobby Lobby. I kept thinking "yeah, that's what they look like". I then realized it was the inside of the new Hobby Lobby in Lake Charles!
Apparently, it has opened 3 days early, but also like 6 months late, than planned! Stay-at-home moms everywhere began to rush over to the store ready to buy all of the things! I even drove by the store to make sure I wasn't getting trolled on the internet about it. It indeed is open, and the parking lot is packed.
It certainly appears bigger than the one on Highway 14, and so far no complaints from anyone that I have seen go and visit. Unless you count the fact that their debit cards melted from all of the things they didn't know they needed.
According to their store locator website, the store will carry the same hours we are all used to. Monday through Saturday 9:00 am to 8:00 pm and closed on Sundays. You know, cause its the Lord's hobby store.
ALSO: See Inside Garth Brooks and Trisha Yearwood's Malibu Beach House:
More From Cajun Radio 1290 AM