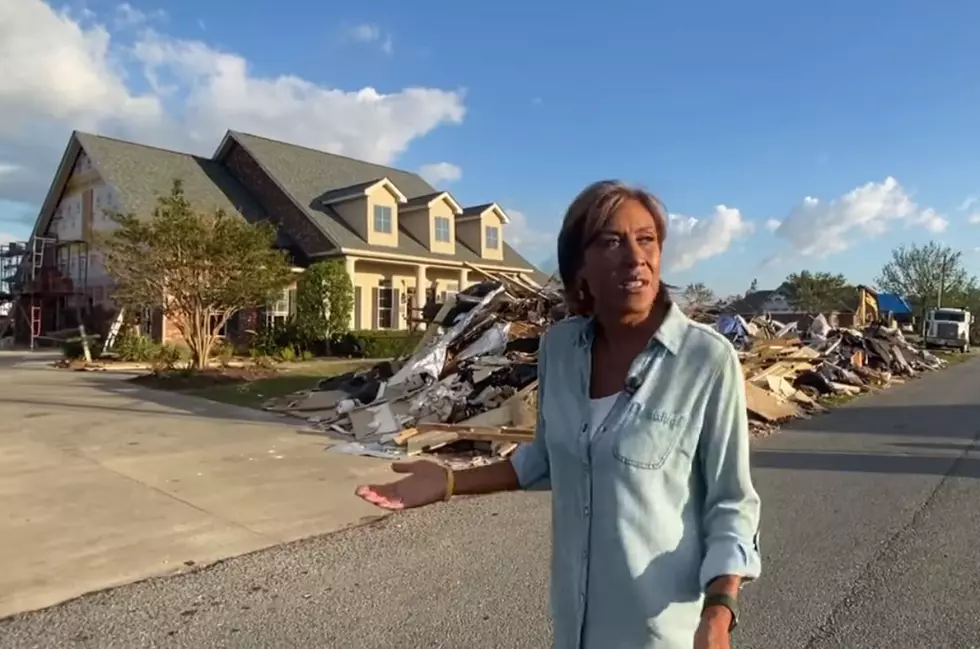 ABC's Robin Roberts Surveys Damage In Lake Charles Neighborhood
Facebook/Robin Roberts
Yesterday, we found out ABC's Good Morning America co-host Robin Roberts posted a video on her Facebook page telling her fans she was heading down to Lake Charles to feature the area after the devastation of Hurricanes Laura and Delta.
She said in the video that she wanted to come to our area to shed a light nationally on just what we have gone through and to make sure we are not being forgotten. Yesterday afternoon, Robin arrived in the Lake Area and immediately hit the streets, visiting a neighborhood in Lake Charles.
We saw a picture of Robin with Calcasieu Parish Sheriff Tony Mancuso and in the video, she talks about how she interviewed Sheriff Mancuso about all that has happened over the past two months.
While talking, she was walking down a street in Lake Charles, and you can see nothing but blue tarps, piles of debris, and even a piece of land where someone's house once stood. She was talking about how when she flew in, all she could see was a sea of blue tarps and devastation.
Check out the video. It paints a really good picture of what every street in the Southwest Louisiana area looks like.
This morning, Robin Roberts will be live on ABC's Good Morning America from Lake Charles doing segments about the damage and interviewing local residents and dignitaries.
Enter your number to get our free mobile app
Essential Cajun Survival Kit
More From Cajun Radio 1290 AM