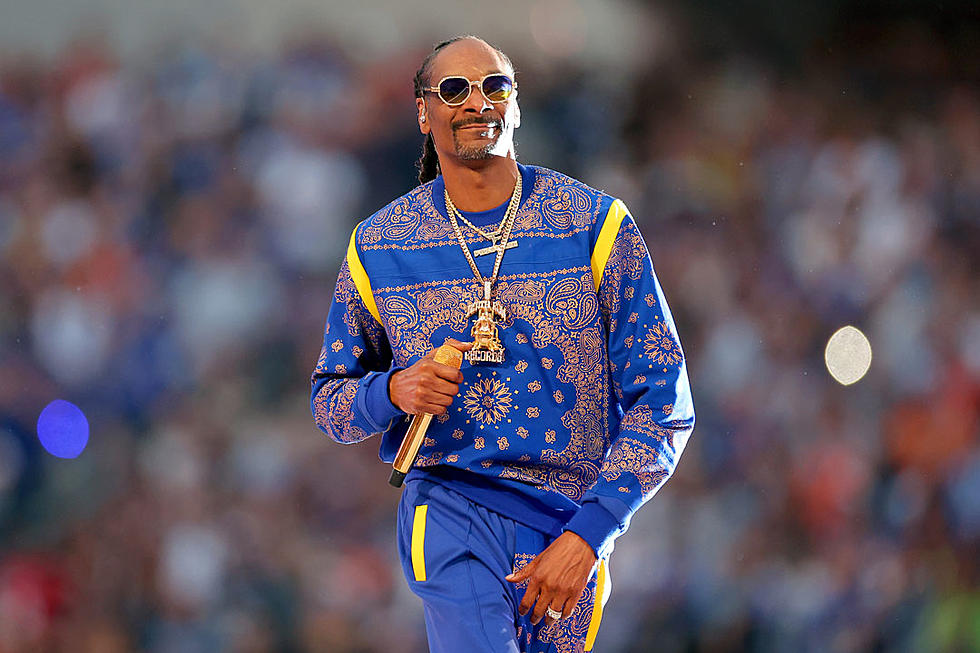 Snoop Dogg Set Up In FAKE Anti-Cop Song Scheme
Kevin C. Cox, Getty Images
According to Allhiphop.com a track featuring Snoop Dogg, called "Police" had the real cops boycotting him and trying to get him removed from the Super Bowl halftime show line-up. Several police unions including the Suffolk County Police Benevolent Association (SCBA), jumpstarted a boycott of the Dogg Father after they heard the anti-cop track. They are very upset and posted a posted a statement on their Facebook page citing their disgust with the NFL for allowing the rap legend to perform,
Snoop supposedly did the song with some unknown rapper named J5 Slap. Problem is, according to reports and several receipts...the song in question is a total fake! The music superstar is being bashed on by several media outlets, all over social media by various law enforcement agencies, and a few police unions over a FAKE song.
Sources with AllHipHop have proof the FAKE song was made without Snoop's knowledge and believe it was deliberately peddled to police. Why, is the question. The only good thing is the Snoop Dogg and his management are now aware of ignorant mess and his legal team knows who is behind this. According to the evidence, In November 2021 J5 Slap purchased a music package with beats and guest artist verses (none belonged to Snoop Dogg) from a company that sells music production called, Anno Domini Nation. As with every customer, J5 was provided a "smart contract" and allegedly altered it to make it look real and lured another artist to do a guest verse from A1Yolaman. Though A1's verses did contain anti-police slurs, he was not unaware of the scheme.
The fraudulently authenticated contract also showed music mogul Matthew "M80" Markoff as the signee through his company, Holy Toledo Productions. However, Markoff never signed the fraudulent contract. Further he reached out the the New York Post, one of many media outlets running with this story, telling the journalist who did the piece his report was inaccurate. Sadly the journalist didn't care.
J5 produced "Police," and put it together using the beats package from Anno Domini Nation. inserted a portion of Snoop Doggs acapella version to "Back Up," which was recorded in 2015 and includes no lyrics about killing cops. A1 proceeded Snoop Dogg Set Up In FAKE Anti-Cop Song Schemeto record the anti-cop song dissing the cops as the song "Police."
The FAKE contract and song were submitted to TuneCore who the song such as Spotify, YouTube, and other DSPs. Def Jam execs were alerted to the fraudulent song and quickly had it song removed from all of the streaming platforms.
LOOK: 50 famous memes and what they mean
With the infinite number of memes scattered across the internet, it's hard to keep track. Just when you've grasped the meaning of one hilarious meme, it has already become old news and replaced by something equally as enigmatic. Online forums like Tumblr, Twitter, 4chan, and Reddit are responsible for a majority of meme infections, and with the constant posting and sharing, finding the source of an original meme is easier said than done. Stacker hunted through internet resources, pop culture publications, and databases like
Know Your Meme
to find 50 different memes and what they mean. While the almost self-replicating nature of these vague symbols can get exhausting, memes in their essence can also bring people closer together—as long as they have internet access.
More From Cajun Radio 1290 AM