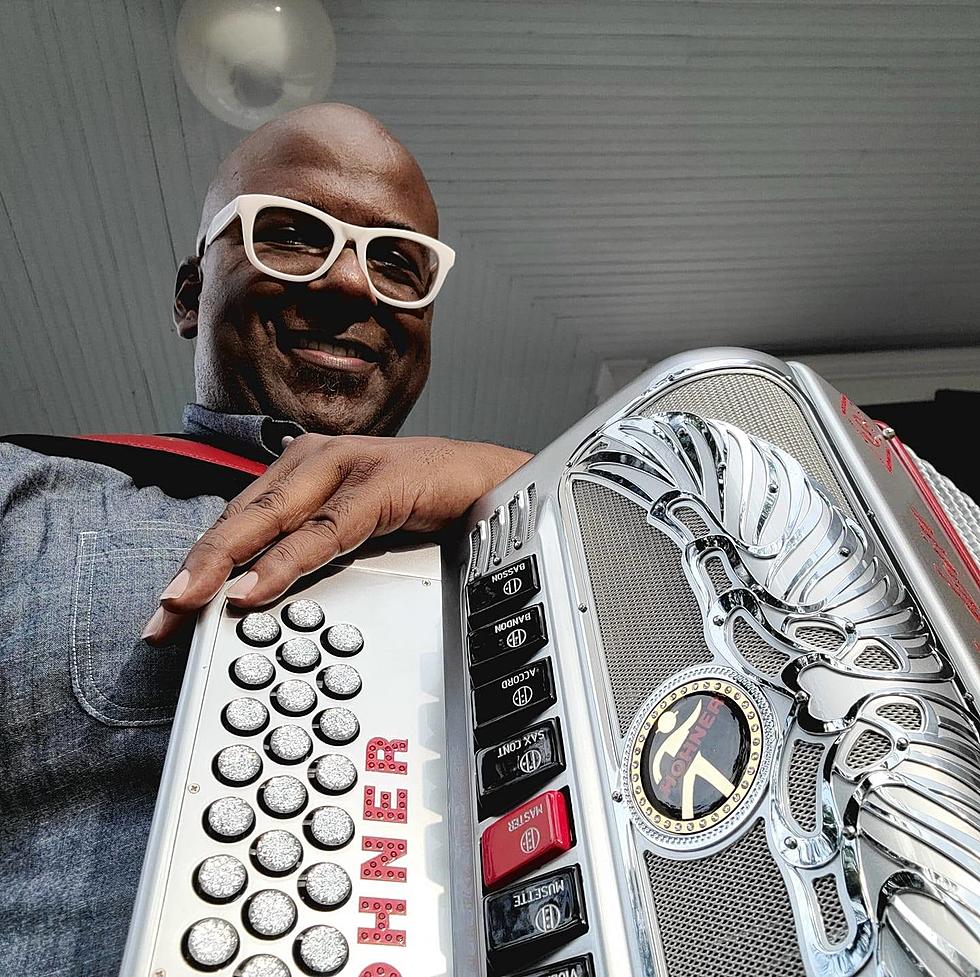 Sean Ardoin Performed National Anthem At LSU Bowl Game Last Night
Photo provided by Sean Ardoin
Last night in Houston Texas, the LSU Tigers faced off against Kansas State in the TaxAct Texas Bowl at NRG Stadium.
Before the game, Lake Charles's own zydeco artist Sean Ardoin performed the National Anthem inside the stadium.
Sean took to his Facebook page to document the entire thing! First, he posted a video announcement that he would be performing the National Anthem and would be singing it live before the game.
Once Ardoin arrived at the stadium, he posted pictures of his field pass and dressing room.  He even posted pictures of him on the field.  To see all of them, Go to Sean Ardoin's Facebook Page HERE.
Watch Sean Ardoin perform the National Anthem below.
This isn't Sean Ardoin's first time performing at big events.  He has played on Late Night With Stephen Cobert, performed on Good Morning America, has been to the Grammy Awards, .and Sean Ardoin also ran for Mayor of Lake Charles.
If you are wondering how LSU did in the bowl game last night, it wasn't good.  LSU lost 42-20 to Kansas State to finish the season at 6-7 which is a losing record, the first for the Tigers in many many years.
Now that the 2021 college football season is over, new head coach Brian Kelly can take the reigns and take over the football program officially and get ready for the upcoming 2022 LSU football season.
Famous People Born in Louisiana
More From Cajun Radio 1290 AM