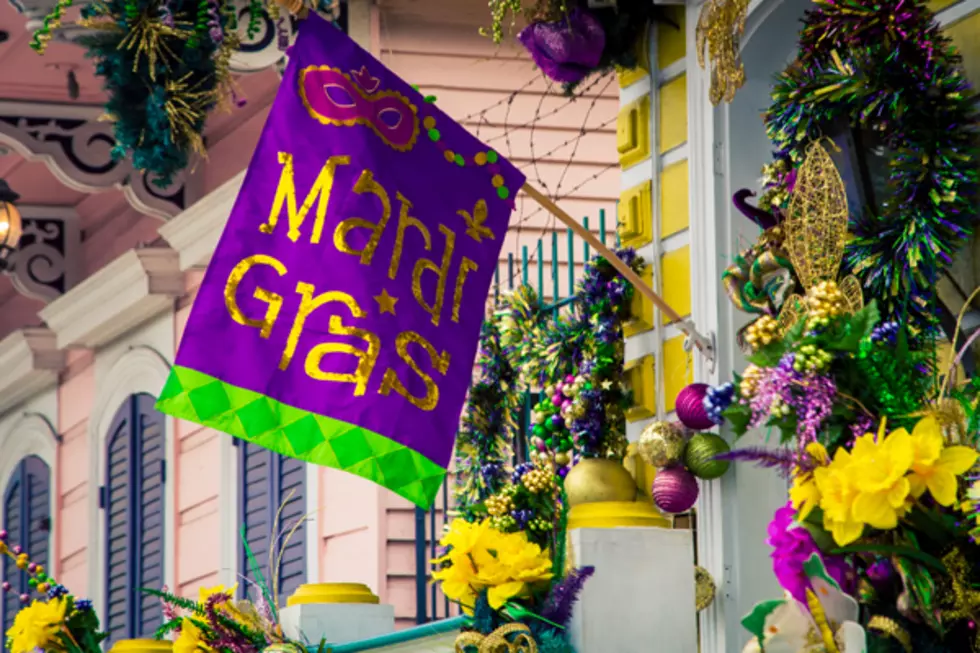 Mardi Gras Events For Lake Charles This Week Jan. 5-8
Getty Images/iStockphoto
The Christmas and New Year holidays are behind us so what does that mean for Southwest Louisiana? It's now Mardi Gras season.
We spoke with Angie Manning with the Southwest Louisiana tourist bureau who gave us all the info you need to know for this week's Mardi Gras events going on in Lake Charles.
Starting on Wednesday, January 5th, a Mardi Gras Museum Exhibit and Opening reception will take place from 6:00 pm to 8:30 pm at the Imperial Calcasieu Museum located at 204 W. Sallier Street in Lake Charles. The event is free and open to the public.
On Thursday, January 6th, the Mardi Gras Opening ceremony will take place at the steps in front of the Lake Charles Civic Center with Mayor Nic Hunter.  That will take place starting at 5:30 pm.
According to Manning, the event will include:
The Original 12th Night Krewe of Revelers, the reigning 12th Night King and Queen and their Royal court of Lords and Ladies will be sporting their purple, green, and gold along with The Parade of the Krewe Flags with area Krewes presenting their court of arms.
Then starting at 7:00 pm, Friday, January 7th: inside the Lake Charles Civic Center Coliseum will be the Costumed Parade of the Krewes.
The entry fee is $5 a person and you will get a Mardi Gras "Hankie" to wave during the 12th Night Second Line. the parade will take place on the floor of the Civic Center.  Doors open at 6 p.m., and the presentation is at 7 p.m.
Rounding out the Lake Charles Mardi Gras Events end this week on Saturday, January 8th there will be a Mardi Gras 12th night street dance in Lake Charles. It will take place from Noon to 4:00 pm. Get ready to celebrate the 2022 Mardi Gras season with a Street Dance at the Lake Charles Civic Center's Amphitheater.
Southwest Louisiana's Biggest and Most Popular Festivals
More From Cajun Radio 1290 AM