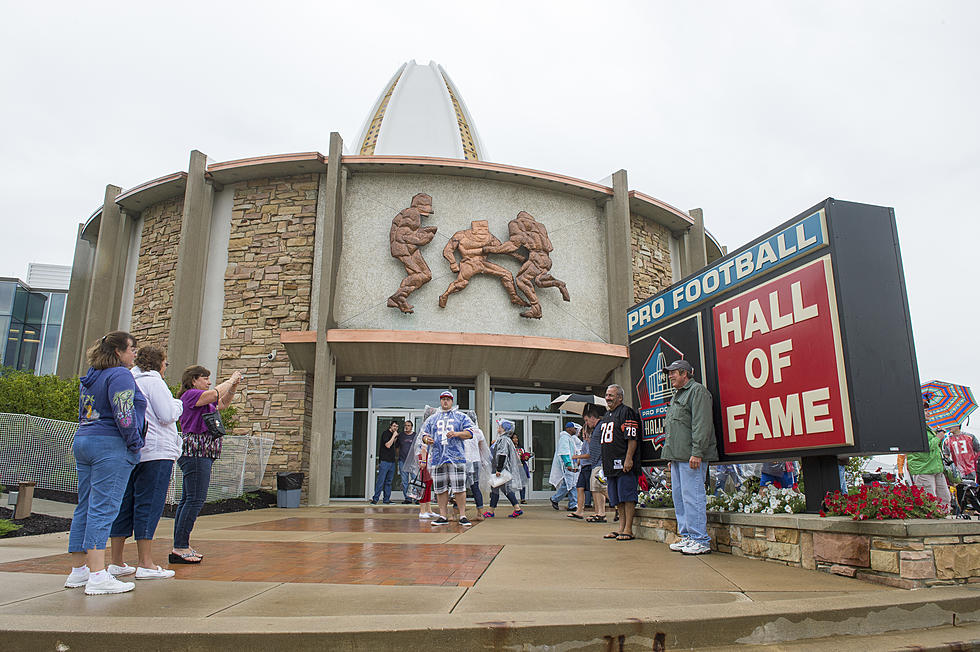 NFL Preseason Starts This Thursday With Hall Of Fame Game
Pro Football Hall Of Fame (Getty Images)
Football is back, y'all. I know, I know, you're saying. "Mike, it's just the preseason!"
My answer to you is, "So what? It's still Football!
The NFL preseason starts this Thursday night, July 29th, 2019 for the Hall Of Fame game from Canton, Ohio. This is the week where they induct some of the greatest players who have ever played the game.
Champ Bailey, Tony Gonzalez, Ty Law, Ed Reed, and Johnny Robinson will be the former players who will be inducted in the Pro Football Hall Of Fame.
Then, the game will pit the Atlanta Falcons against the Denver Broncos and will take place from Tom Benson stadium, named after the longtime owner of the New Orleans Saints.
The game will kick off at 7:00pm and be televised on NBC.
More From Cajun Radio 1290 AM