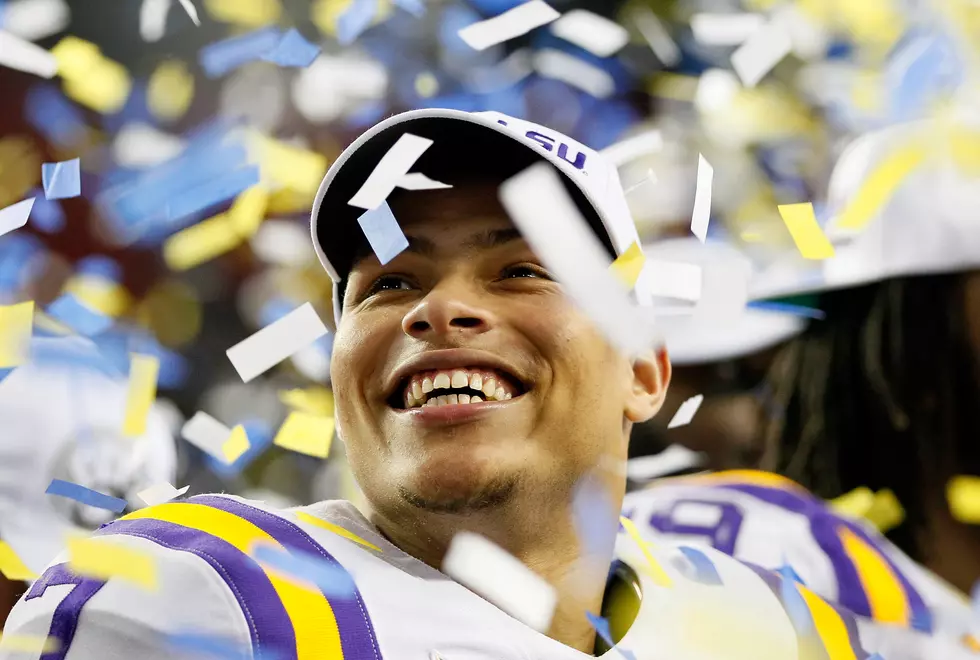 New Orleans Saints, The Honey Badger Agree To A Three-Year Deal
(Photo by Kevin C. Cox/Getty Images)
Former LSU standout and NFL All-Pro Safety Tyrann Mathieu is coming back home to Louisiana. Tyrann Mathieu, who is originally from New Orleans, is now a New Orleans Saint.
ESPN is reporting that Tyrann Mathieu and the Saints have agreed to a three-year deal worth $33 million dollars.
Tyrann Mathieu played safety for the LSU Tigers from 2010 to 2012 before entering the NFL draft in 2013. During his time playing for LSU, Mathieu was nicknamed The Honey Badger because of his ability to make big plays and because he had a dyed patch of blond hair which resembled the blond patch of hair on the back of a honey badger.
In 2013, Mathieu was drafted by the Arizona Cardinals in the third round of the draft. He was picked 69th in the draft. He played five seasons with the Cardinals before moving over to play for the Houston Texans for one season in 2018.
Then in 2019, he left Houston to play for the Kansas City Chiefs. During his time there, Tyrann won a Superbowl championship with the team in 2020.
ESPN has reported the Saints and 30-year-old Mathieu have agreed to a three-year #33 million dollar deal which brings Mathieu back to his birthplace of New Orleans. This is where Mathieu played for the St. Augustine Purple Knights to start his career, and the rest is history.
According to ESPN,
Language in the contract still needs to be finalized before the deal is officially signed, sources said.
Famous McNeese Alumni
More From Cajun Radio 1290 AM