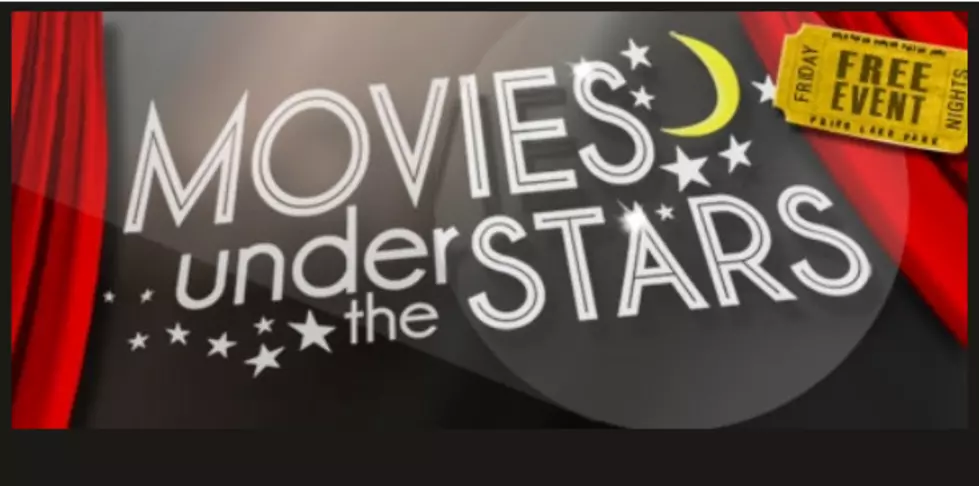 Movies Under The Stars Features 'Rio 2′ This Friday In Lake Charles
Photo provided by Calcasieu Parish Police Jury
The Calcasieu Parish Police Juries popular 'Movies Under The Stars' family friendly event began last Friday.  The movie series runs for 4 weeks.  Most of the events happen at the Prien Lake Park but this Friday the event will be a Mallard Junction Park.
The park is located off of Opelousas Street and features a number of amenities including an outdoor pavilion with a barbecue pit, covered picnic tables with barbecue pits for family or event picnics, playgrounds, a basketball court, a baseball field and a walking track.
The address to Mallard Junction Park is 599 August St, Lake Charles, LA.  Here is the lineup for the next three weeks of "Movies Under The Stars" and where the event will be located.
October 16th – (Mallard Junction Park) The songs of Rio de Janeiro will float over Mallard Junction Park before Blu and his family is hurtled to the wilds of the Amazon. There he will to go beak-to-beak with his father-in-law as he tries to fit in with hilarious results in "Rio 2."
October 23rd – (Prien Lake Park) What's more fun than a troll under a bridge? A troll in a box! An orphan boy raised by trolls must save his family when a human decides to exterminate all the trolls in the Oscar nominated film "The Boxtrolls."
October 30th – (Prien Lake Park) Bring your cameras! Trashsquatch will be at Prien Lake Park ready to take pictures before Dracula takes over the big screen in "Hotel Transylvania." The count goes into over-protective mode when a human stumbles into his hotel and falls in love with Dracula's teen-aged daughter.
So grab your lawn chairs and get ready for a fun family event!
More From Cajun Radio 1290 AM