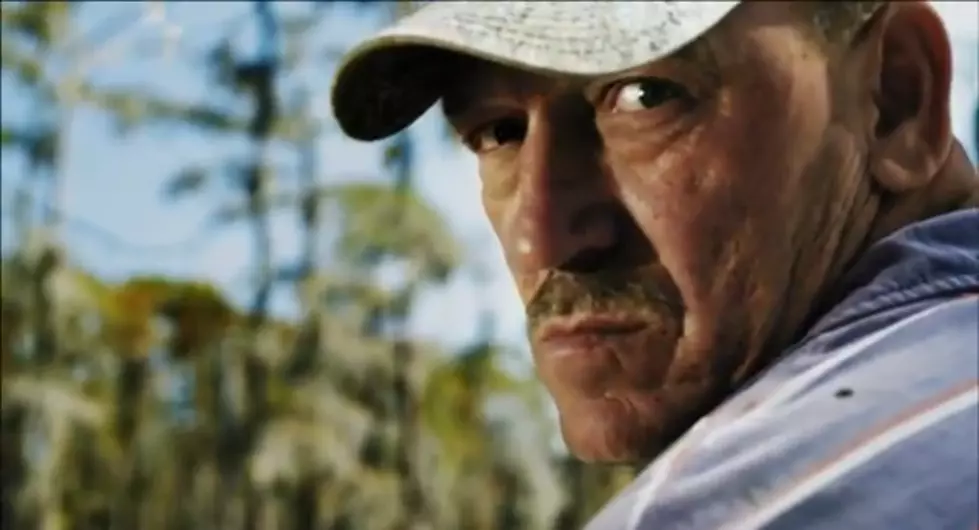 Massive Sinkhole Threatens Gator Hunters Season On Tonight's Episode Of 'Swamp People'
Troy Landry (Youtube)
Season four of Swamp People which airs every Thursday night on the History Channel is getting huge ratings this year being the most watched show on cable TV on Thursday nights.
In tonight's episode, one Gator hunter's territory is threatened with a massive sink hole which makes him have to run and move all his lines before his season is destroyed. Tonight's show is called "Devoured" which airs at 8:00 p.m. Central time.
Here is what tonight's episode is all about:
A massive sinkhole consumes part of Troy Landry's hunting grounds and he and his sons must race to his remaining lines in the same area before they are swallowed up. "The Beast of the East" is chased by swampers using gator calls and while one team comes up with a clever way to extract gators from a huge snarled lily field, another bravely hunts for "The Monster of Monster Marsh" while trying to outrun a deadly lightning storm. The biggest gator of the season so far is caught and wrestled onboard.
If you missed the episode last week, it will air at 7:00 p.m. tonight before the new show at 8:00 p.m. So get ready for another awesome episode of Swamp People tonight.
More From Cajun Radio 1290 AM