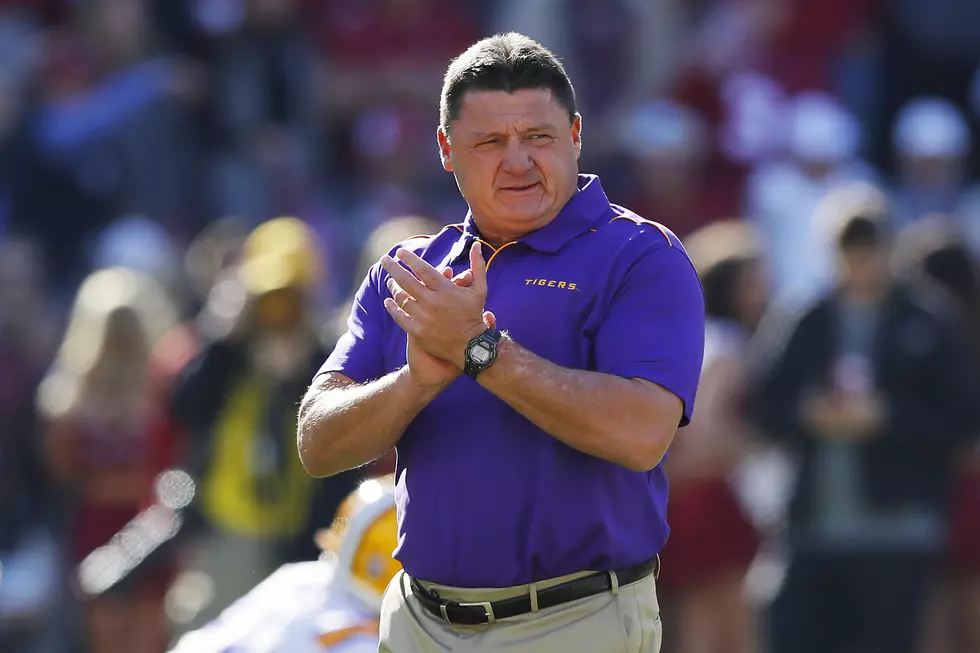 LSU Expected To Hire Vikings Daronte Jones For Def Coordinator
Getty Images
You know the old saying, third time's a charm. The LSU football program has been in search of a new defensive coordinator and have already lost their first two choices. They are trying to fill the position after parting ways with Bo Pelini after only one year.
LSU's first choice was the University of Cincinnati defensive coordinator Marcus Freeman who decided not to take the LSU job and took the Notre Dame coordinator position.
LSU's second choice was New Orleans Saints defensive line coach Ryan Nielsen. It was reported that a deal was close to being done, but the New Orleans Saints gave Nielsen a new three-year contract and the title of assistant head coach, so he stayed in the NFL.
So the search was on again and sources are reporting they may have found their guy. The Tigers are expected to hire Minnesota Vikings defensive backs coach Daronte Jones as the new defensive coordinator for LSU.
Jones just completed his first season with the Vikings but has also worked around the NFL with other teams like the Miami Dolphins and Cincinnati Bengals. However, Jones does have experience coaching in the college football world.
Jones has coached defensive backs for the Wisconsin, Hawaii, and UCLA football programs. He also has connections in Louisiana, as Jones served as a defensive coordinator at two Louisiana high schools in 2003 and 2004.
Is the deal done? Reports say yes, but as we stated, we will have to see if the third time is the charm.
Enter your number to get our free mobile app
Louisiana Foods For Game Day
More From Cajun Radio 1290 AM