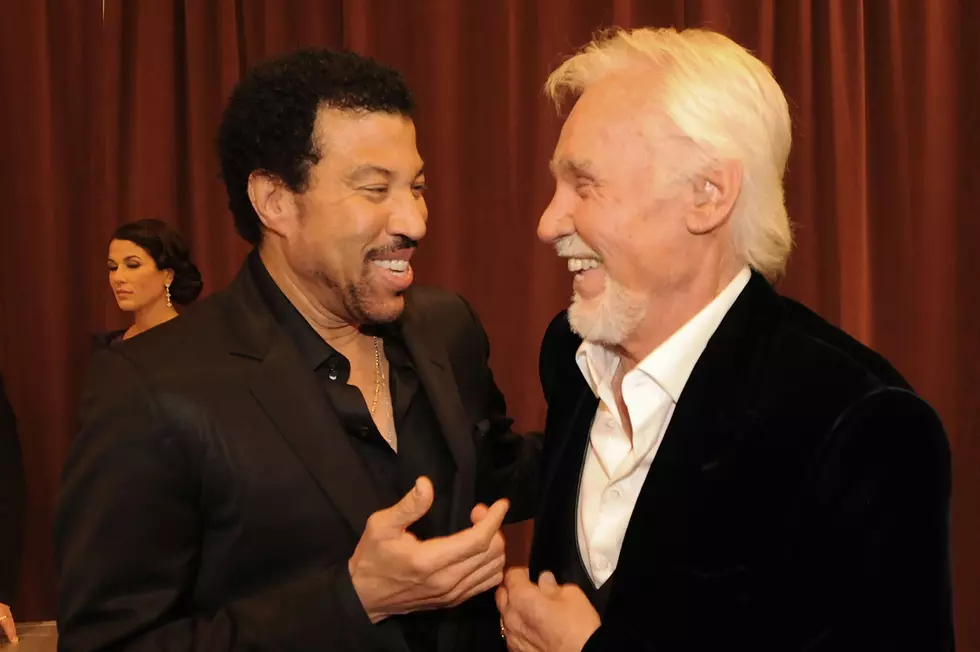 Lionel Richie Sings "Lady" Tribute to Kenny Rogers During Grammys
Rick Diamond, Getty Images
Lionel Richie took the stage last night during the Grammy Awards to pay tribute to Kenny Rogers. Now, you may not know the connection of Richie and Rogers, but we will get there. Rogers passed away almost a year ago now, on March 20, 2020, with a career that spanned decades. Rogers was a singer, writer, actor, producer, and entrepreneur. With all of those jobs, he also found time to dabble in various genres of music all at the same time with great success as he went.
While Rogers was building his career, Lionel Richie was finding his time with the Commodores winding down. Richie was beginning a new chapter of his career, attempting to break out on his own. Richie wrote Lady with a crazy idea by Rogers to mix two very different genres of music with the hope of making a song that would land in the Pop category. In 1980, Lady was produced by Richie with Rogers performing the song. It would go on to be career changing for both solo artists.
The song became Richie's first successful song that didn't involve the Commodores. It put Rogers into four charts, becoming the first song in the '80s to ever do so. It sat in Top Soul Singles, Adult Contemporary, Country, and Hot 100. Three of those charts saw the song sit at number one.
Richie took the stage last night to pay tribute to Rogers as he sang the career changing hit. When he was finished, he told the former fried chicken tycoon he was missed.
LOOK: See the iconic cars that debuted the year you were born
More From Cajun Radio 1290 AM