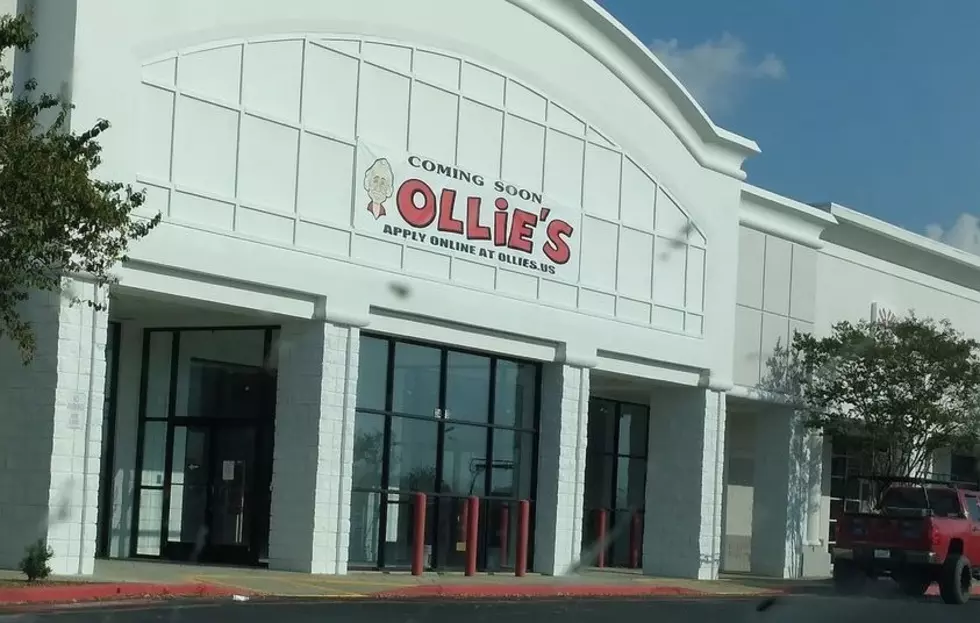 Lake Charles is Getting an Ollie's Bargain Outlet! What is Ollie's?
David Kaye
Over the weekend, I kept hearing people talk about how Lake Charles will be getting an Ollie's. Literally, the entire weekend I kept hearing about it. Sadly, I had NO clue what it was, but I always get excited about new stuff. I didn't know what a 5 Below was until it got here either. So first, what is Ollie's?
Technically, Ollie's is a "discount closeout retailer". That means, the store buys up items from big chains that they are no longer selling, are discontinued, or products no longer being made. These items can be clothes, home goods, pet supplies, and various seasonal items you didn't know you needed at discount prices.
The franchise has been around since 1980 when it was a single sore in Pennsylvania. Now, it boasts almost 450 stores nationwide, and one of those stores is headed right here to Lake Charles. Next question? Where is it going?
This new excitement will be located right next to Old Navy on Derrick Drive in the Lake Charles Power Centre shopping area. This is good news for that strip mall as just before Hurricane Laura, during the pandemic, the shopping center was struggling to keep stores due to the pandemic. Hopefully, this will help breathe some life into the shopping area.
There is no word yet as to its official opening date, but the sign advertising the name of the store does say that they are currently hiring.
LOOK: These Are the 50 biggest retailers in America
More From Cajun Radio 1290 AM