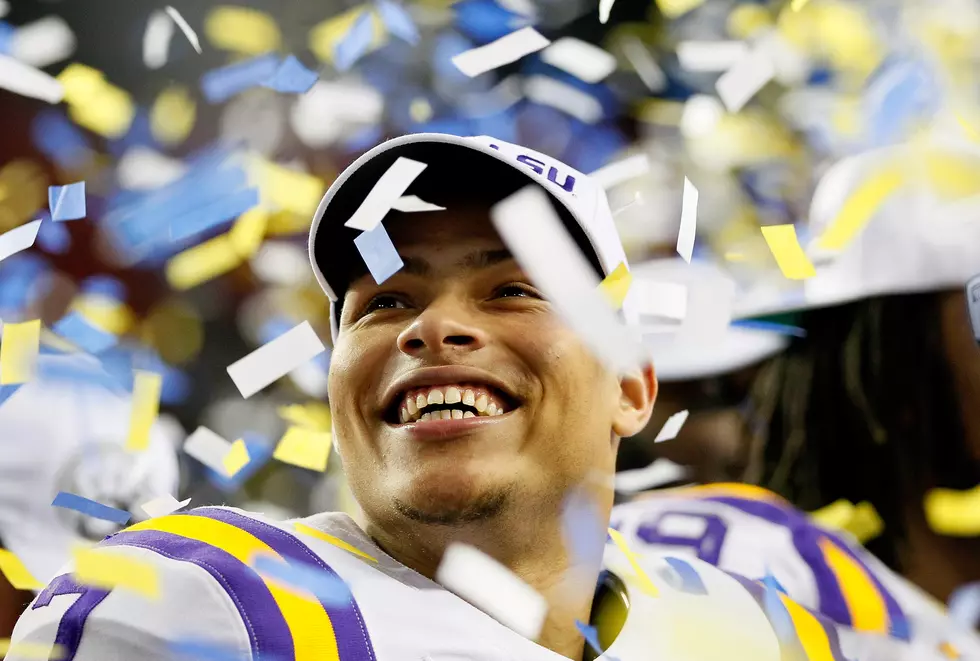 LSU's 'Honey Badger' Is A Heisman Finalist
Tyrann Mathieu (Photo by Getty Images)
The finalists were announced tonight and the ceremony will be held Saturday night in New York City.  Who is the Honey Badger up against?
The five finalists are as follows:



Montee Ball, RB, Wisconsin




Robert Griffin III, QB, Baylor




Andrew Luck, QB, Stanford




Tyrann Mathieu

, CB/RS, LSU




Trent Richardson, RB, Alabama

 
The trophy will be presented live on ESPN at 7 p.m.
More From Cajun Radio 1290 AM