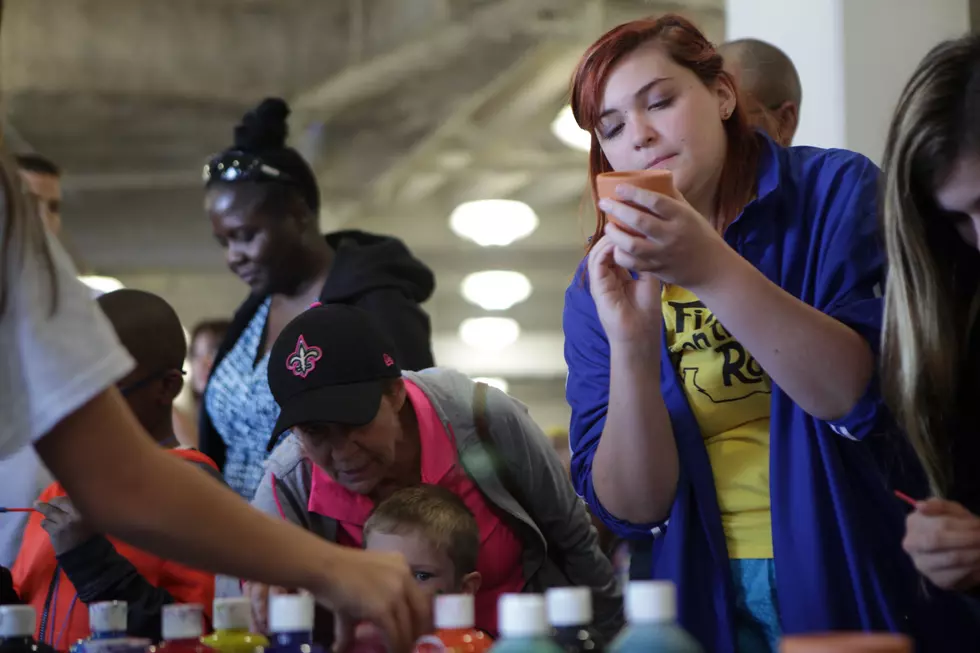 Free ArtsFest 2017 For Kids Set For October In Lake Charles
Arts Fest (photo provided by Jody Taylor Arts Council of SWLA )
Here is a neat and cool thing for your children to do right here in Southwest Louisiana, and it's a free event.  The Arts & Humanities Council of SWLA has announced that the free ArtsFest 2017 is coming back to Lake Charles in October.
The event is open to children, and it will be held at the Lake Charles Civic Center.  Jody Taylor with the Arts & Humanities Council of SWLA said:
Local organizations and businesses will host booths where children can craft fun and creative pieces of art that educate them on the 2017 theme of "Recycling". Children can take home all of their art projects which cover a wide range of mediums including painting, drawing, sculpture, and crafts.

ArtsFest will also feature live music, the wildly popular one-on-one pottery lessons, and featured performers in conjunction with Culture Fest.
The 2017 ArtsFest will be held on Saturday, October 21, 2017 from 10 a.m. to 2 p.m. in the Lake Charles Civic Center's Exhibition Hall. For more info, call Jody Taylor at 337-439-2787.
More From Cajun Radio 1290 AM