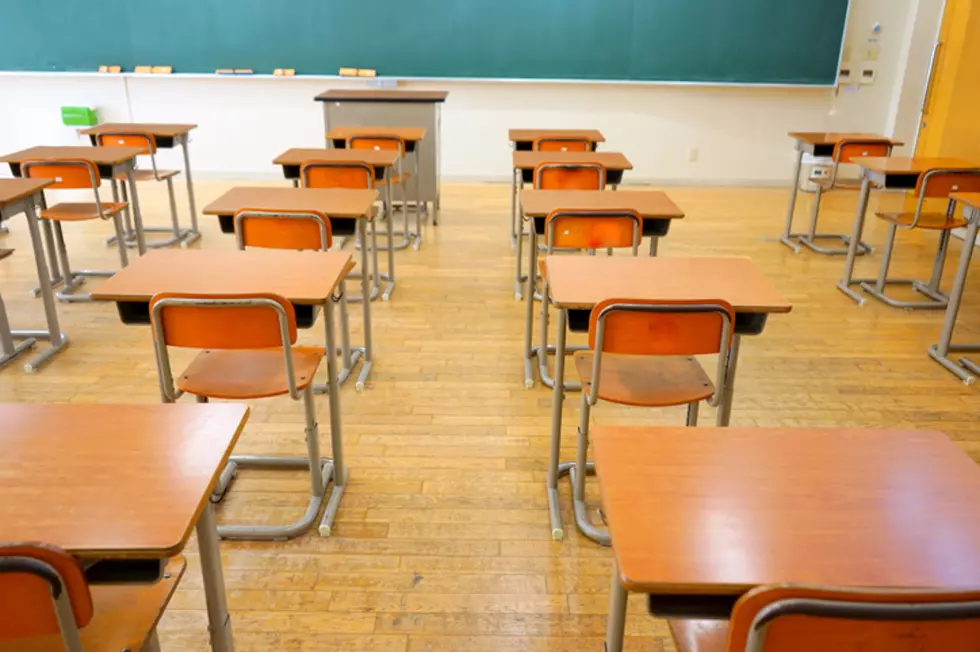 Calcasieu Parish School Board Releases Its School Plan
ThinkStock
The Calcaiseu Parish School Board has officially released its plans on how the 2020-2021 school year will look as we all trudge through the COVID-19 pandemic. In late June, we wrote about the Louisiana Department of Education releasing its state-wide guidelines for schools. The Department of Education, along with the Board of Health, released the guidelines, but are allowing each parish to develop their own plans based on the state guidance.
The regulations put in place by the CPSB are based on the overall phase of the state. It lists out scenarios for three phases, but phase two and three are similar. Currently, Louisiana is in Phase 2 as this is being written. Under the Phase 2 guidelines the following procedures and precautions will be put in place
Class size will be limited to 21 students
Students and employees will need to maintain a distance of six feet whenever possible
The use of face coverings will be required for the students grade 3 and above upon arrival, class transition, leaving the school, and while on a school bus.
Student's temperatures will be checked daily
There will be an options for parents who do not want their student to attend school to have a virtual classroom. If the student qualifies for this type of learning, the CPSB will be offering free wireless internet at various locations in Calcasieu Parish. CPSB also states that all schools will have free wireless internet at all schools by August 14. If the student needs other WiFi locations, other than school, the CPSB will be setting up Smart Buses that will contain a WiFi hotspot for students to use from the comfort and safety of a vehicle.
If a parent wishes to sign their student up for virtual classrooms, they must do so by July 17, and can register their student at the CPSB Connected Classroom site. If the student is not registered by the deadline, they will automatically be confirmed to be placed in a classroom on their respective campus. After school begins, there will be a two-week period, until August 28, for the student to change from virtual to face-to-face or visa versa. After the two weeks ends, the student will be required to stay in whatever option they choose for a full semester.
Attendance will be taken, and enforced, whether the student is in the physical classroom or utilizing the virtual classroom. Attendance will be recorded by the teachers in person, or by the student logging on to their respective virtual learning environments. If a student does not attend regularly, they will be reported to the Office of Child Welfare and Attendance.
There is a lot more information on the CPSB site, including cafeteria protocols, screening for students as they arrive, screening for teachers, and cleaning procedures for various areas around the school. It seems as though the measures put in place will allow the students and staff to be able to operate as safely as possible. There will be growing pains, but with a change this drastic it's to be expected.
Enter your number to get our free mobile app
A Look at Transportation in the Future
More From Cajun Radio 1290 AM