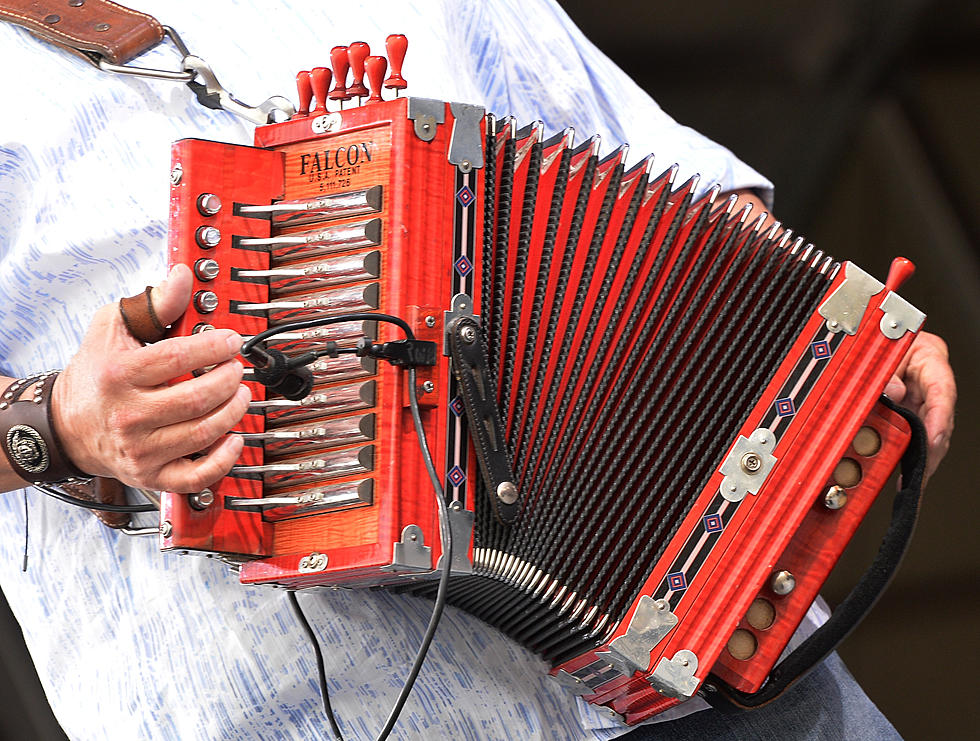 Cajun Music & Food Festival Coming Back to Lake Charles in July
Getty Images
As things open up, more festivals are coming back. This is true about the Cajun French Music Association (CFMA) Lake Charles Chapter's Cajun Music & Food festival.
The festival is celebrating its thirty-fourth year, and we are glad to have it back after they were forced to take a year off due to the pandemic. It will take place at the Burton Coliseum in South Lake Charles on July 17.
The festival features Cajun food, arts and crafts, raffles, live and silent auctions, cake walk, dancing, and live music all day long.
The live music gets started on Saturday, July 17 at 9:00am. Here is the lineup of entertainment.
9:00am -- Lolo Boudoin and the Lakeview Playboys
10:45am -- Dylan Aucoin and the Judice Playboys
1:00pm -- Bubba Morse and the New Morse Playboys
3:15pm -- Donny Broussard and the Louisiana Stars
5:30pm -- Seth Spell and Cajun Strong
8:00pm -- Leroy Thomas and the Zydeco Roadrunners
Admission to the one day event is $10 per person with children ten and under getting in for free.
After the festival on Saturday, you are invited to attend a Cajun French Mass with a coffee and donut social to follow after the mass on Sunday July 18 at the CFMA's building located on 3481 East Prien Lake Road beginning at 9:00am.
Get your dancing shoes on and get ready for some traditional Cajun music this July.
Southwest Louisiana's Biggest and Most Popular Festivals
More From Cajun Radio 1290 AM