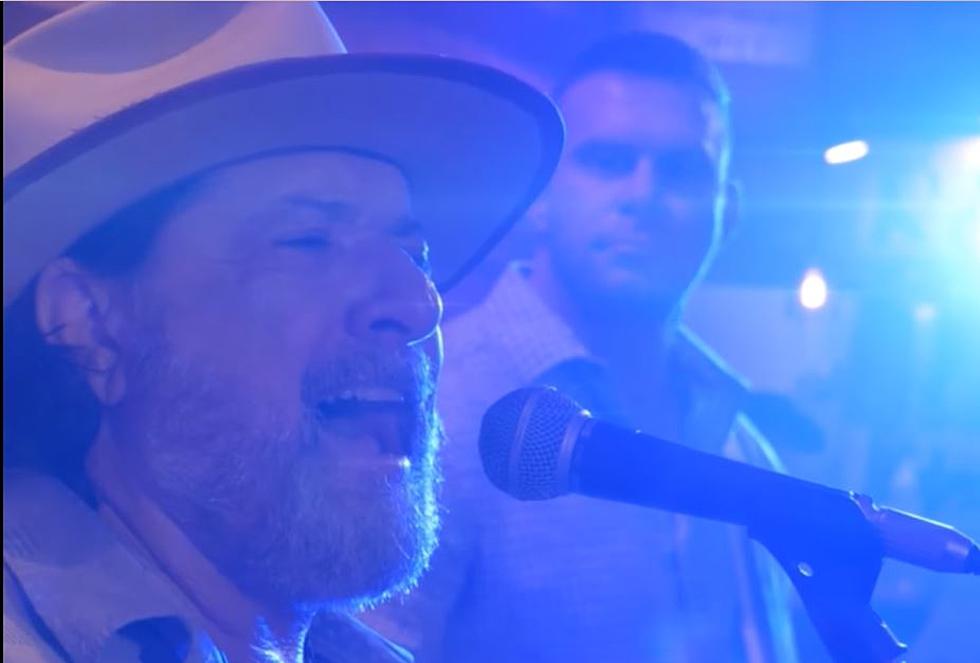 Wayne Toups & Country's David Joel New Song And Video "The Mask"
Mike Soileau
Cajun and Louisiana music legend Wayne Toups and Southeast Texas country artist David Joel have teamed up and released a brand new song and music video.
The duo has released a new song called The Mask and it hit social Media and was released from Bou Boy'z Entertainment.
Y'all this is song has that classic country music sound as David Joel delivers a great performance in the song. Plus add to the mix the terrific sound of Wayne Toups voice and we can say they have a certified hit on their hands.
When listening to the song and when Wayne Toups does his first verse of the tune, there is no doubt that it is Wayne Toups on the vocal. Then team that up with the clean country sound of David Joel and you get a terrific new single and video.
The Mask was written by Randy Boudreaux from Southwest Louisiana & Lizzie Miller. Randy is a world-class songwriter who has peened his songs like Alibis by Tracy Lawrence and Broken Heartsville performed by Joe Nichols.
The new single by Wayne and David was produced by Bou Boy'z Entertainment which is Randy and Jordan Boudreaux.  The music video you are about to watch below was filmed by: Media Post of Lake Charles and directed by Chris Lognion and the music video was produced by Bou Boy'z Entertainment and Media Post.
Check out the new single from Wayne Toups and David Joel below.
More From Cajun Radio 1290 AM