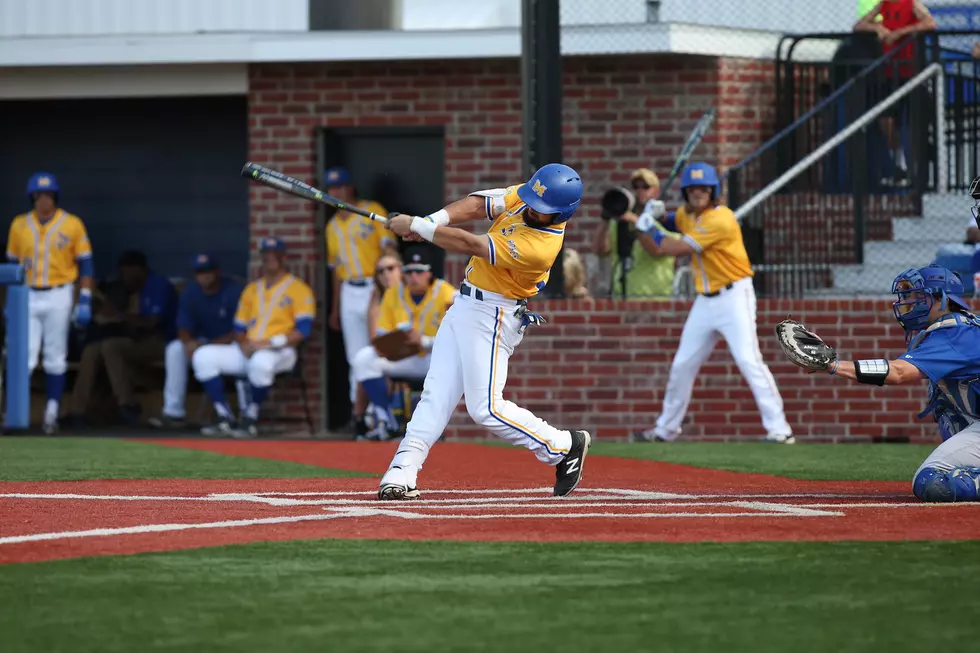 Two McNeese Baseball Players Get Drafted To The Major Leagues
McNeese Baseball (Photo provided by Matt Bonnette MSU)
With that being said, it's no surprise that some players from the team got drafted in the 2017 Major League Baseball draft.
Yesterday, McNeese junior center fielder Robbie Podorsky and senior relief pitcher Collin Kober were drafted by Major League Baseball teams in the 2017 MLB draft.
Robbie Podorsky taken by the San Diego Padres in the 25th round and Collin Kober was taken in the 27th round by the Seattle Mariners.
According to Sports Information director Matt Bonnette, this is the first time since 2011 that the baseball team has had multiple players selected in the same draft.  Back in 2011, Jace Peterson, Lee Orr and Zach Butler were all chosen.
Jace Peterson is currently the second baseman for the Atlanta Braves.
More From Cajun Radio 1290 AM