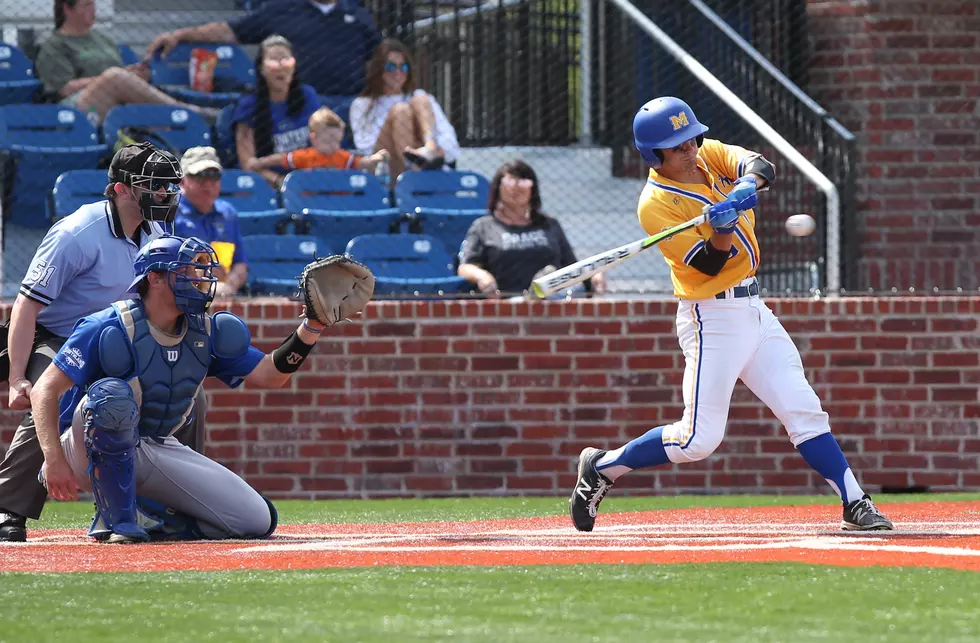 McNeese Opens Vault to Replay Baseball's 2019 SLC Championship
McNeese Baseball (Photo provided Matt Bonnette MSU)
We are all having withdrawals for live sports since all the spring sports seasons were canceled due to the coronavirus pandemic. I mean, just in college sports we lost the baseball and softball season. Professionally, Major League Baseball, hockey, golf, and NASCAR seasons were suspended.
Most people are now crossing their fingers and even their toes that football will be back this year when the season is set to start in the fall.
The McNeese athletic department is trying to ease your urge for sports by re-releasing the 2019 Southland Conference Baseball championship game. The Pokes baseball team made it all the way to the final game and was taking on #2 seeded Central Arkansas.
The Cowboys were the fifth seed in the tournament. The winner of the game won the Southland Conference Championship and punched their ticket into the NCAA baseball tournament with a regional game.
We don't want to spoil it for you in case you can't remember who won, so here ya go.
Enter your number to get our free mobile app
Top Ten Restaurants Lake Charles Needs
More From Cajun Radio 1290 AM