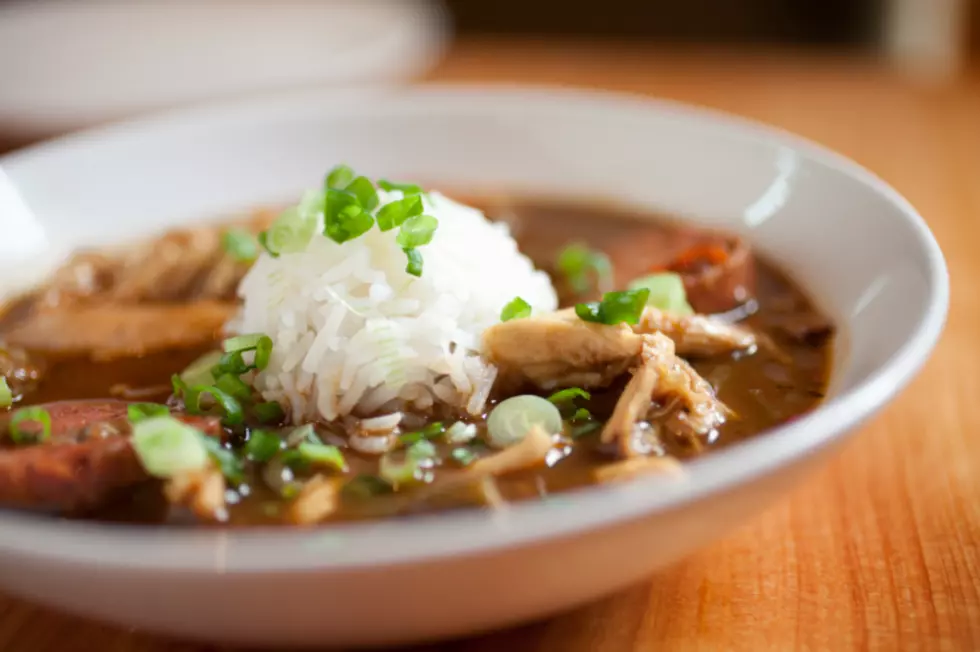 The Best Restaurants In SW Louisiana For Gumbo
ThinkStock
This weekend will usher in more perfect gumbo weather. Which begs the question, where is the best restaurant in SWLA for a great bowl of gumbo?
This weekend we'll see low temps from the mid-40s to the lower-50s. If that's not gumbo weather I don't know what is. There's just something so comforting about a warm bowl of gumbo on a cold winter night..day...ah heck, even for breakfast in the morning.
We asked our listeners on Facebook to list what restaurants they thought had the best gumbo in SWLA. There was one clear-cut winner, however, I've now made me a long list of restaurants to go out and try their gumbo.
The Top 5 Best Restaurants In SW Louisiana For Gumbo:
4. Hollier's Cajun Kitchen
Other restaurants that made the list:
Chart House
Lebleu's Landings
Cast & Clever
Hub City Diner
Richard's
If your favorite spot for a great bowl of gumbo didn't make the list, let us know in the comments of our Facebook post below:
Eight Signature Louisiana Dishes
More From Cajun Radio 1290 AM