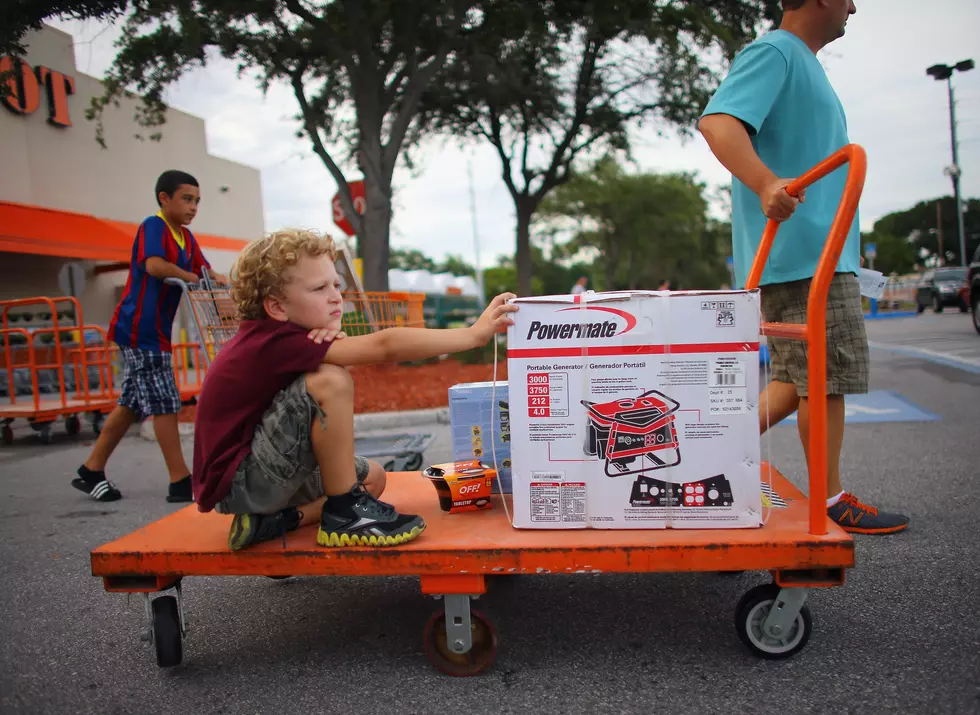 Stores In SWLA Open On Monday, Aug. 31
(Photo by Joe Raedle/Getty Images)
Here are a list of stores we have received information that are open for business.
Kroger on Country Club is open.
Slagle Mall in Vernon opening at 5 a.m. with a hot meal.
Stine open from 8:00am to 4:00pm in Lake Charles and Sulphur.
Lowe's in Sulphur is open.
Walgreens on the corner of Sale and Ryan in Lake Charles is open.
Family Tire Care in Lake Charles has reopened.
Misse's Grocery is open in Sulphur from 10:00am to 5:00pm
Rouses in Sulphur and Moss Bluff is selling water, ice, and bread in a drive-thru. Cash only right now.
Boudreaux's New Drug Store reopening Monday.
Walmart Neighborhood Markets in Lake Charles and Moss Bluff are open.
Enter your number to get our free mobile app
Essential Items for Your Hurricane Kit
More From Cajun Radio 1290 AM