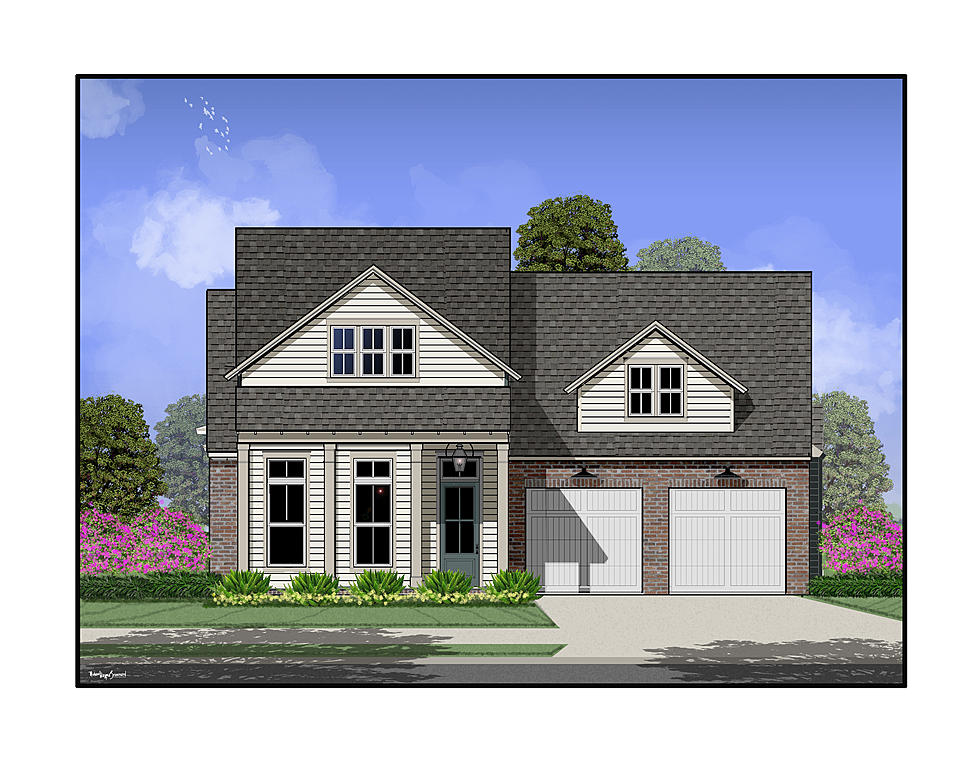 St. Jude Lake Charles Dream Home Tickets Now On Sale
St. Jude Dream Home 2021 provided by Brittni Blankenship with St. Jude
It's that time of the year again, when you could win the home of your dreams by just supporting St. Jude Children's Research Hospital.
When you purchase a $100 ticket, you will have a chance to win a beautiful house being built by Salvador's Homes, valued at approximately $550,000.
The home will feature 2,500 square feet of living with three bedrooms and two-and-a-half baths. This home will feature an open living concept with vaulted ceilings and wood beams throughout. Your new dream home will also be equipped with a state-of-the-art kitchen with the latest Bosch appliances.
Other great prizes include a $5,000 shopping spree at Changing Spaces Furniture, a Cummins 20Kw home standby generator installed by Sirius Power Generation, and a 2021 Chevy Spark LS, courtesy of Lake Charles Area Chevrolet Dealers.
Now remember what this fundraiser is all about: the kids. With the purchase of a ticket, you can help save the life of a child with cancer. That in itself is well worth the $100 donation, but it doesn't hurt that you could win a new home or other great prizes.
There will be only 10,000 tickets sold, and the last time they did the St. Jude Lake Charles Dream Home, tickets sold out in just three days. To purchase your tickets, log on to dreamhome.org or call 1-800-232-4783.
Make sure to get your tickets today before they are all gone. Save a child's life by making your donation.
Favorite Dishes Cajuns Love to Cook
More From Cajun Radio 1290 AM