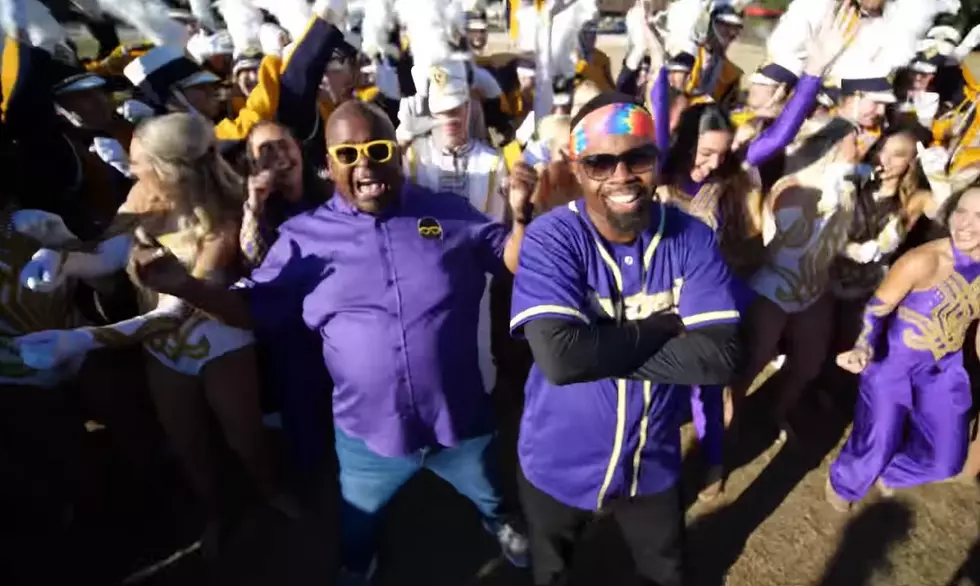 Sean Ardoin, Cupid & LSU Band Team Up For New Song "LSU Chant Song" [VIDEO]
YouTube
Multiple Grammy award nominee Sean Ardoin along with Cupid and the Golden Band From Tigerland have teamed up for a new LSU song. It's called the LSU Chant Song.
Sean Ardoin from right here in Southwest Louisiana is known for his creativity and great music. That is why he has been nominated for multiple Grammy awards. He has teamed up with Cupid who is best known for his huge smash hit The Cupid Shuffle.
Both artists enlisted help from the Golden Band From Tigerland, the LSU fighting Tigers band. Sean Ardoin went on his Facebook page to debut the song. He wrote,
LSU Chant Song is a unifying call to all Tiger Nation to stand up and cheer for LSU over a super funky groove that is undeniable. Add it to your LSU playlists and use it to get yourself pumped up for the LSU games!
It is part of a full album release from Sean and the LSU band called Full Circle." It is historic as it is the first time in music history that an artist and a marching band have recorded an album as full collaborators from beginning to end. We're also taking preorders for a double purple and gold commemorative vinyl album 15% off proceeds go back to the band!!
How cool is that? Ardoin is donating 15% of the proceeds from the song and album back to the band. Ready to hear the new song and see the video for the song? Here ya geaux!
How cool was that?  Make sure to download it today at seanardoin.com
Your Favorite Cajun, Swamp Pop, and Zydeco Artists of All Time
More From Cajun Radio 1290 AM