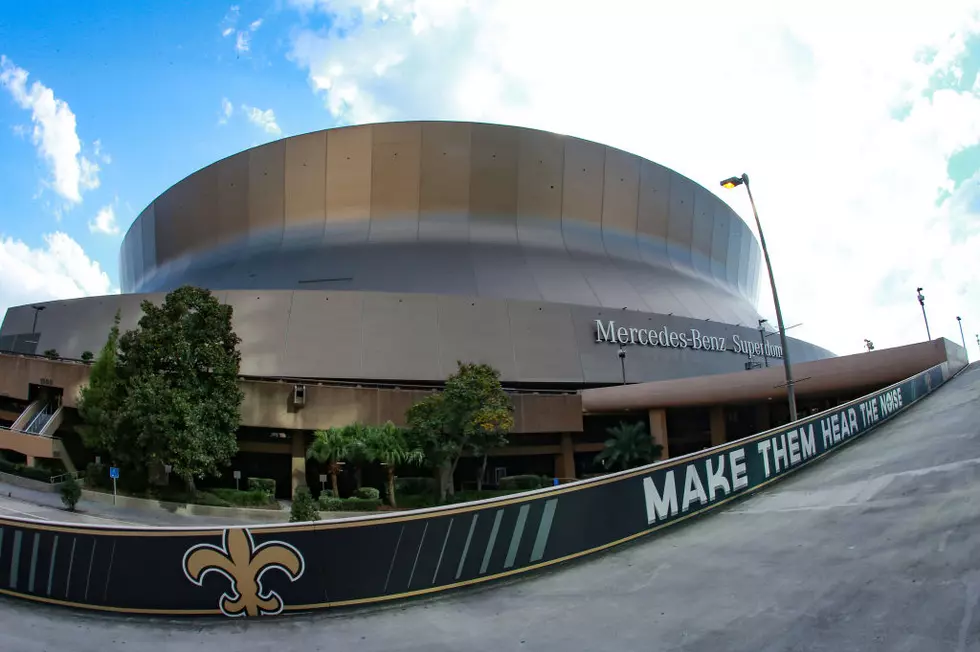 Saints Named One of the World's 50 Most Valuable Sports Teams
Getty Images
Your New Orleans Saints have made a very impressive list, as they have been named one of the world's 50 most valuable sports franchises. The team was purchased by the late Tom Benson, who was a local car dealer in the New Orleans area.
After learning the old owners were thinking of moving the franchise to Jacksonville, Benson purchased the team in 1985 for $70.2 million. When Tom Benson passed away in 2018, his wife, Gayle Benson, inherited the team and took over the operations.
When Benson died, the team was valued at $2 billion, but after his wife Gayle took over, the team has seen a 63% growth in value in the past five years.
According to Forbes, the New Orleans Saints franchise is currently valued at $2.48 billion. With that assessment, it landed the black and gold at #46 on the top 50 list, and the Saints are ranked 25th in the NFL in net worth.
In the Saints division, the NFC South, they rank third in value. The Atlanta Falcons are first in the division with a value of $2.875 billion, followed by the Carolina Panthers at $2.55 billion. The reigning Super Bowl champs, Tampa Bay Buccaneers, are fourth in the division with a value of $2.28 billion.
Gayle Benson also owns a NBA franchise, the New Orleans Pelicans.
So who are the top five most valuable sports teams in the world? Here are the top five overall.
#5 -- Real Madrid Soccer worth $4.75 billion
#4 -- Barcelona Soccer worth $4.76 billion
#3 -- New York Knicks NBA basketball team worth $5 billion
#2 -- New York Yankees MLB Baseball team worth $5.25 billion
#1 -- Dallas Cowboys NFL Football team worth $5.7 billion
That is a lot of money, folks.
TACKLE THESE: Check Out the Best Uniforms In Each NFL Team's History
More From Cajun Radio 1290 AM