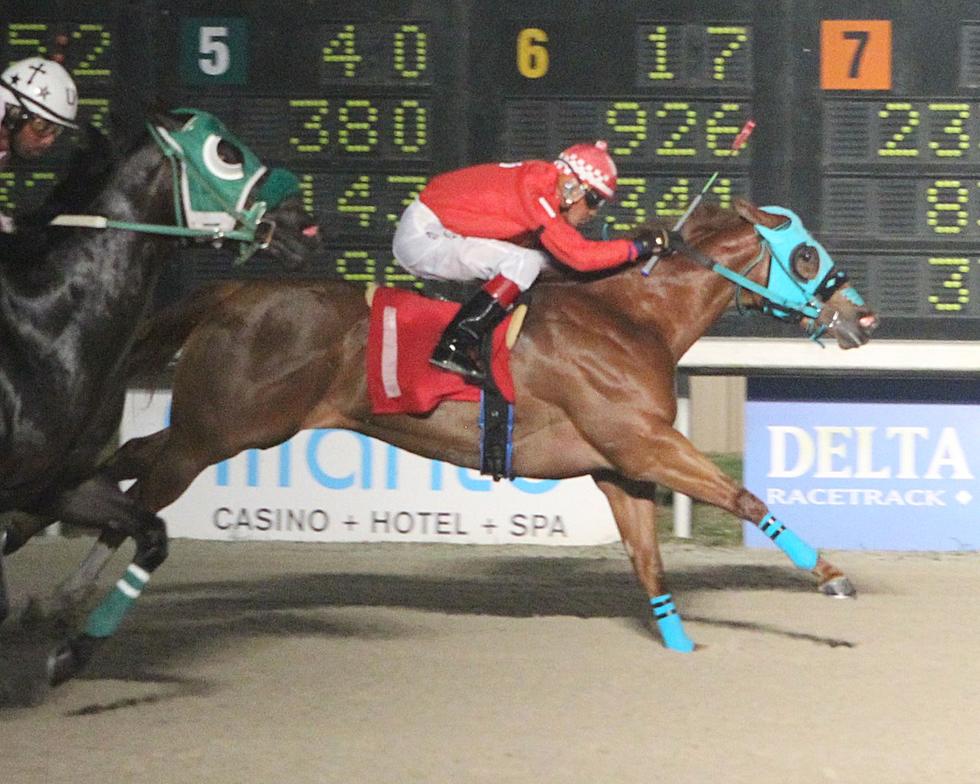 Live Quarter Horse Racing Begins May 10 in Vinton
Quarter Horse Racing (Photo provided by Don Stevens Delta Downs)
Live sports are back in Southwest Louisiana, as the 2021 quarter horse racing season is about to begin in Vinton. Get ready for 46 exciting days of horse racing action taking place at Delta Downs Racetrack.
Delta just finished up their thoroughbred season, and excitement is still buzzing after last week's Kentucky Derby. The horse racing world is right in the midst of the triple crown with the Preakness and Belmont stakes still coming up.
Even though that is going on, it's that time of the year when Delta Downs is now pivoting to the quarter horse season, and they have a ton of races planned with some big money on the line.
The three really big days of racing are the Firecracker Derby and Futurity on July 19 and 20, and the Lee Berwick Futurity and Louisiana Bred Derby on the final day of the quarter horse season on Saturday, July 31.
If you have never made it out to see a live horse race, do yourself a favor and make plans to go see one in person. It is exciting to see these animals - athletes in their own right - and their jockeys sprint right past you.
It is free to watch the races and kiddos are also allowed to go watch outside by the track. but if you want to throw down a dollar bet on a horse, it could really pay off.
CHECK IT OUT: 100 sports records and the stories behind them
More From Cajun Radio 1290 AM