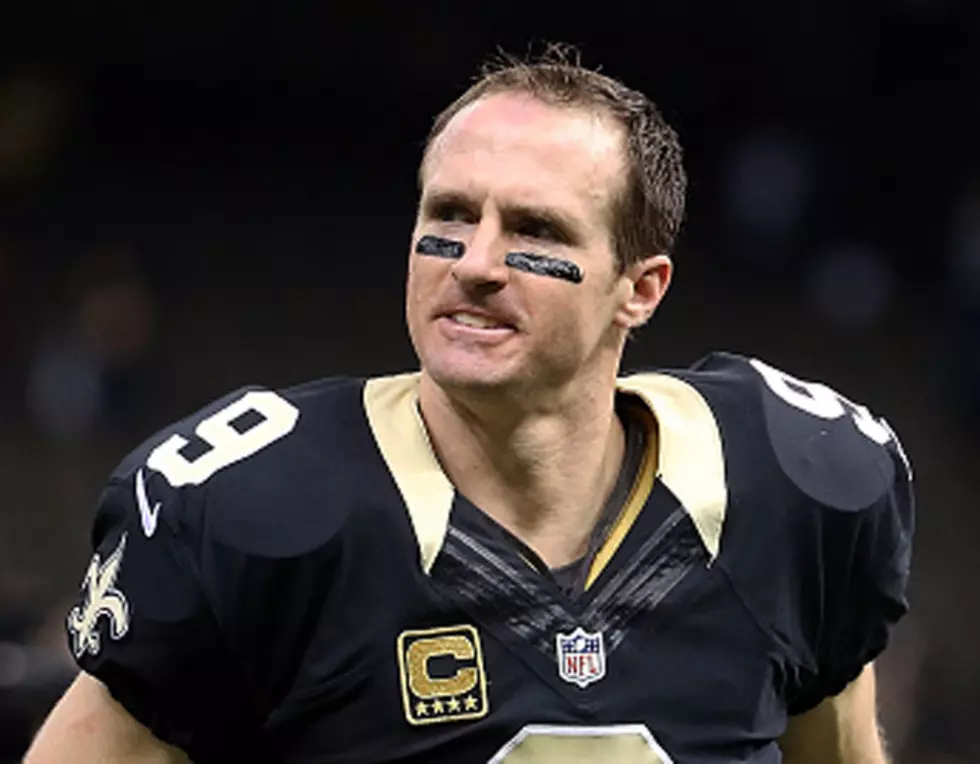 Saints Drew Brees Turns The Ripe Old Age Of 39 Today
Chris Graythen/Getty Images
New Orleans Saints quarterback Drew Brees is celebrating his 39th birthday today but I am sure he isn't feeling like celebrating much after yesterday's playoff loss.
Saints fans and I am sure Drew Brees are both still shaking their heads after the shocking loss to the Minnesota Vikings yesterday in the NFC Divisional round of the playoffs.
With ten seconds left in the game the Vikings threw a last gasp pass and scored a touchdown to end the Saints season.  So I am sure Drew Brees understandably may not be in the celebrating mood today.
Drew has been the quarterback of the Saints since 2006.  During his stint he has won a Superbowl with the Saints and also has won two NFL Offensive player of the year awards along with being selected to the Pro Bowl 11 times.
He has thrown for 70,445 yards and 488 touchdowns in his career.  Wow now that is Hall of Fame stats.  Happy Birthday Drew.