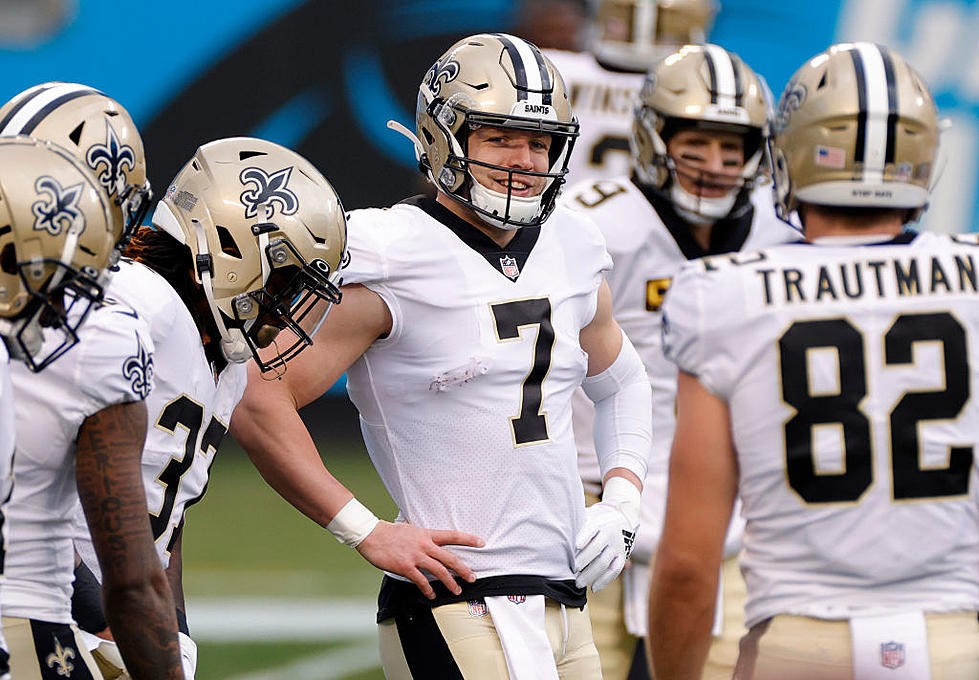 Saints Can Still Make The Playoffs And Here's How
Getty Images
The New Orleans Saints are looking to get into the playoffs but it will be a tough road to get into the postseason. They helped their cause yesterday when they beat the Carolina Panthers 18-10 in the big easy.
The win advanced them to 8-8 on the season going into the final week of the regular season.  For the Saints to make it into the playoffs, they will need to win their final game of the year and need some help from another NFC team.
The Saints will need to take care of business when they face the Atlanta Falcons this Sunday, January 9th in Atlanta. The Saints lost to the Falcons 27-25 earlier this season and can't afford to repeat that this Sunday.
The Falcons are currently 7-9 on the season and have lost three of their last five games down the stretch of the regular season.
If the Saints beat the Falcons Sunday, they will still need the San Francisco 49ers to lose for them to make it into the postseason. Conveniently, the NFL has moved the Saints/Falcons game to 3:25 to occur at the same time as the San Francisco/Los Angeles Rams game. Should make for some interesting times on television.
If that scenario plays out, the Saints would make it into the postseason and play in a wild card game.
Things People Not From Louisiana Always Get Wrong About Louisiana
More From Cajun Radio 1290 AM