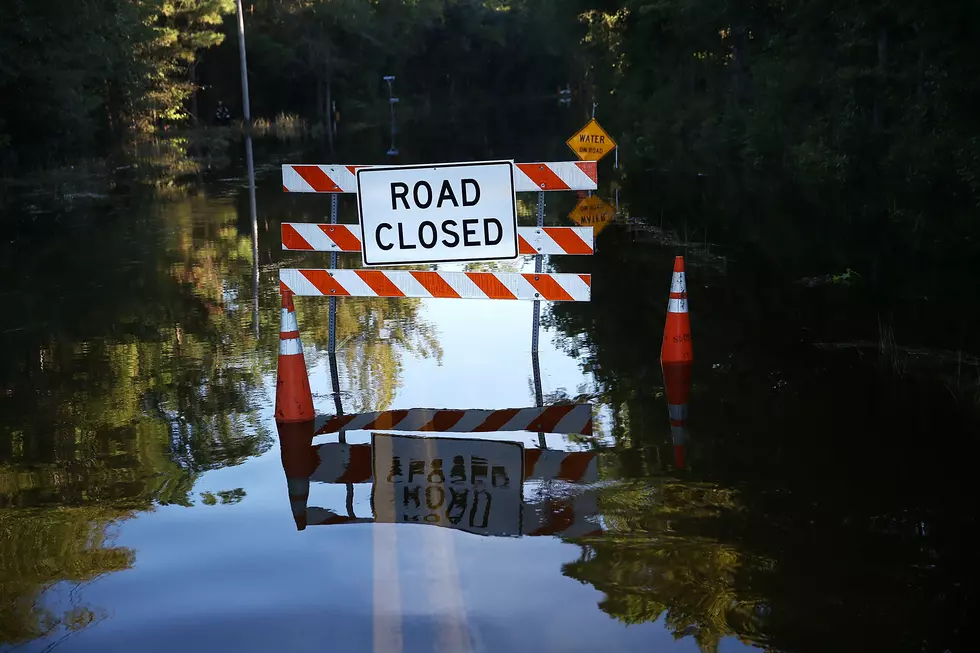 Record Flooding : Current South Louisiana Road Closures And Shelter Locations
Getty Images
In an update - As of 11:30 a.m. Monday August 15, 2016 per the Acadia Parish School Board, all Acadia Parish schools will be closed tomorrow(Tuesday August 16, 2016.  In addition I-10 in Acadia Parish, both sides, have been closed until further notice according to the LA. State Police.
Sgt James Anderson with the Louisiana State Police stopped by this morning to discuss the latest road closures in the wake of record flooding in South Louisiana.  With rivers and lakes rising do to continued rain, many major roadways including parts of I-10 have been closed to traffic.
Listen to my interview with Sgt Anderson for more details below:
As Sgt Anderson explained, to get the very latest in road closures call 511 or log onto www.511la.org.  For ferry and bridge closures and times, click here. You can even download the 511 app on your smartphone.  Another good source of info in the event of emergencies is going to the Governor's Office of Homeland Security & Emergency Preparedness page, www.gohsep.la.gov
Below is a list of Emergency Shelters in place along the evacuation route:
Vidalia- 

Tourist Welcome Center | U.S. I-65 and U.S. 84/1401 Carter Street

Tallulah- 

TA Truck Stop | Exit 171 - U.S. I-20 and U.S. I-65

Marksville- 

Paragon Casino Resort
Bunkie- Sammy's Truck Stop | Exit 53 – I-49/3601 LA 115 W

Alexandria- 

Med Express Office | 7525 U.S. 71

Shreveport- 

P.E. Gym at LSU-Shreveport | One University Place

Leesville- 

Pickering High School | 180 Lebleu Rd.

Oberlin- 

Tourist Information Center | 8904 U.S. I-65

Simmesport- 

Maddie's Truck Plaza | 15972 LA 1
Our pets are also a part of the family and a lot of times shelters are not open to them.  For more details on services available for you furry companions, click here.  To locate pet friendly hotels, click here.  For emergency info for farm animals, cattle or horses click, here.
KPLC TV reports that all Jeff Davis Parish public schools, Our Lady Immaculate Catholic and Bethel Christian School in Jennings will be today, Monday, Aug. 15.  On that same note all state offices in Beauregard, Calcasieu, Cameron, Jeff Davis and Vernon parishes.
For a list of flood-related road closures, click HERE.
For a list of sandbag locations, click here.
More From Cajun Radio 1290 AM