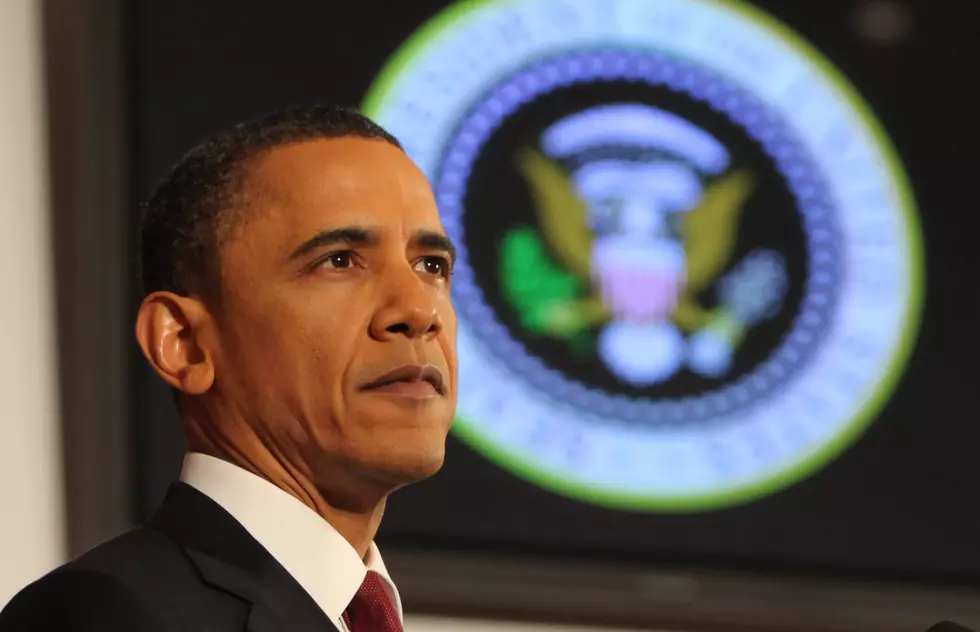 President Obama Announces Re-election Bid
Photo by Dennis Brack/Black Star
The Prez has announced his run for re-election in 2012. Who will be his competition is the question?
President Obama announced his plans to seek reelection in 2012 via an e-mail and Web video sent to supporters this morning, a move designed to allow him to begin raising money for 2012 nearly 20 months before the election.
"Today, we are filing papers to launch our 2012 campaign," Obama wrote in the e-mail. "We're doing this now because the politics we believe in does not start with expensive TV ads or extravaganzas, but with you — with people organizing block-by-block, talking to neighbors, co-workers, and friends."
The accompanying video features the voices of average people talking about the election to come. "I just saw the energy and hope that he had for this country," says "Mike," "even though I couldn't exactly vote at the time I knew that someday I'd be able to help reelect him."
The formation of a reelection committee will allow Obama to begin collecting cash for what is expected to be the most expensive campaign in political history. Obama raised $750 million in 2008 and is widely expected to meet or exceed that total in 2012.
Already Obama campaign manager Jim Messina has been touring the country to meet with major donors; he has asked 400 major donors to each collect $350,000 in 2011, a target that, if met, would mean that Obama would end the year with $140 million raised — before a single vote was cast in the race for Republican presidential nomination.
Among Republicans, former Minnesota governor Tim Pawlenty, former Louisiana governor Buddy Roemer and businessman Herman Cain have formed presidential exploratory committees.
Obama is not expected to say anything publicly about the incorporation of his reelection committee today although Vice President Biden will be in New Hampshire, a swing state, today for an event with Education Secretary Arne Duncan.
Do you think the President has been doing a good job?  Will you vote for him or would you vote for anyone other than him??
More From Cajun Radio 1290 AM