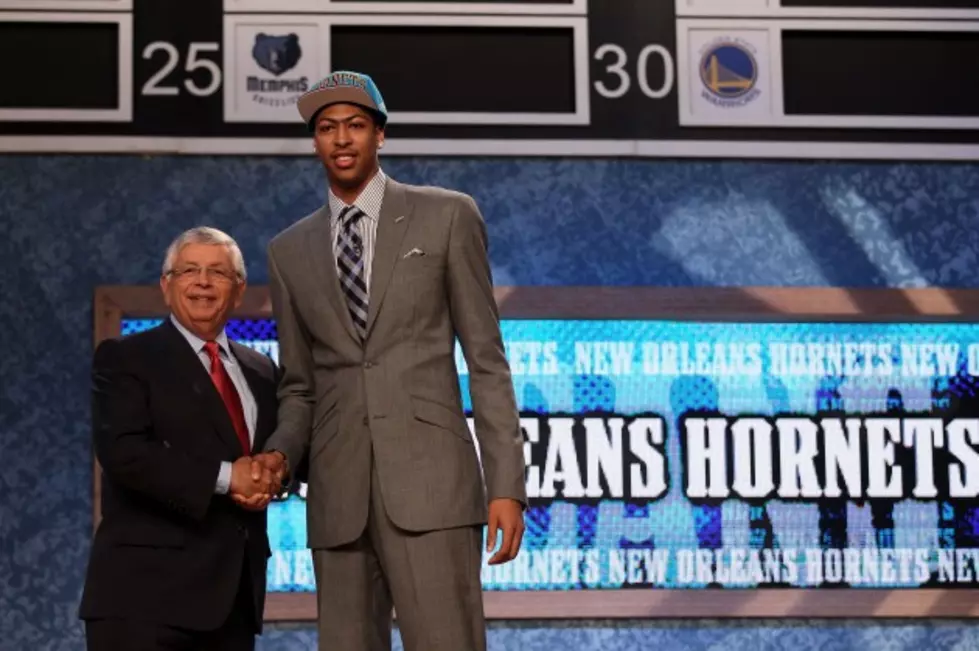 New Orleans Hornets Take Anthony Davis With The 1st Pick In The NBA Draft
Last night, the New Orleans Hornets were in the cat bird seat having the #1 pick in the NBA Draft.  It was a very important pick because the Hornets need to fill the void of Chris Paul who left the squad to play for the Los Angeles Clippers.The Hornets had a less than stellar season last year and are looking to improve their team.
So why not take the number one player in the country?  Well that is exactly what the Hornets did last night!
The two best players in the country went #1 and #2 and they were both from the National Champion Kentucky Wildcats.
The New Orleans Hornets made the long-expected selection of forward Anthony Davis with the first pick, Charlotte followed by taking fellow freshman Michael Kidd-Gilchrist.

The Wildcats became the first school to have the top two picks and tied a record with six players taken Thursday night.
The Hornets also had the 10th pick in the the NBA Draft and with that pick they selected Austin Rivers from Duke.
Hopefully with two top 10 picks in this years draft, the New Orleans Hornets can make a run to the playoffs next season.
More From Cajun Radio 1290 AM