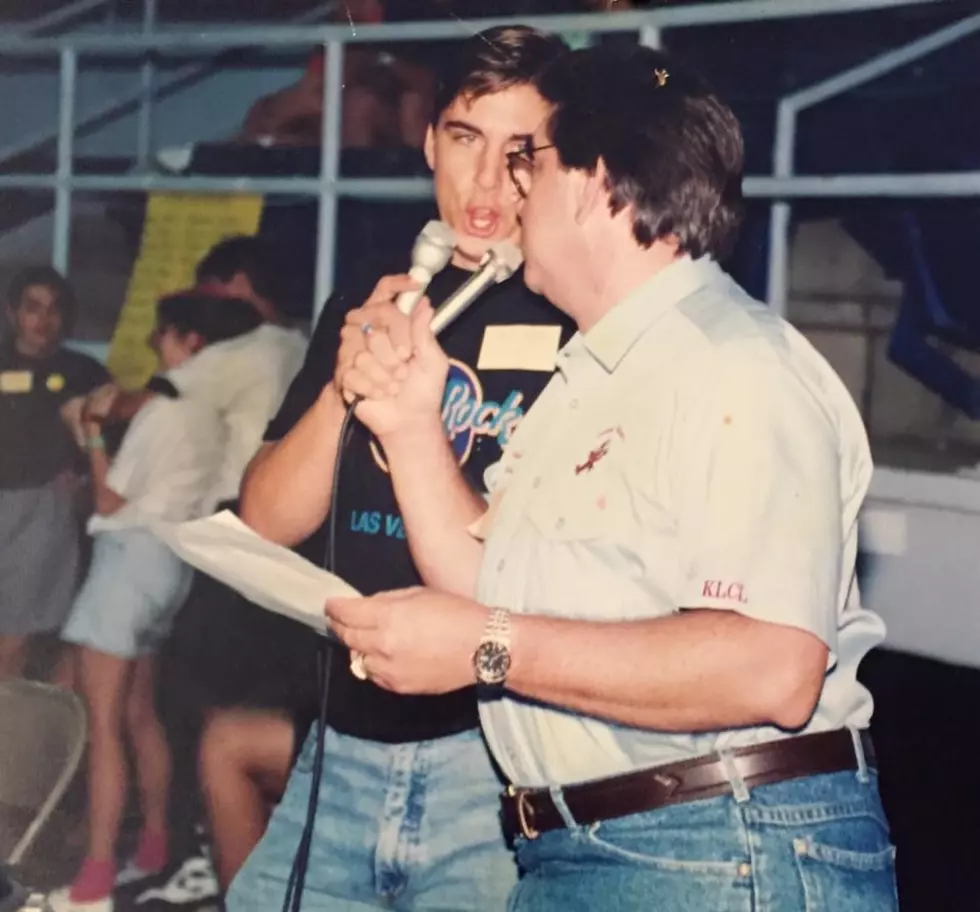 Mike Soileau Receives Beautiful Gift 15 Years After Father Passed
Mike Soileau and Dad, Dave Soileau 1992 Live Broadcast
Most of you know my dad, Dave Soileau was a Cajun music radio DJ for over 30 years. He is in the Cajun French Music Hall of Fame and the Louisiana Music Hall of Fame as a radio disc jockey.
What most of you may not have known is that my dad was in the United States Army and was a police officer for the Lake Charles Police Department and the Calcasieu Parish Sheriff's Office for a span of almost 40 years.
Dad was a police officer with the Lake Charles Police Department in 1971 for a couple of years before entering the service and becoming a Staff Seargent in the United States Army serving in Berlin Germany. After his service to our country, he returned back to Lake Charles to continue his service with the LCPD where he remained until 1988 when he retired as a Captain.
He then became the director of Emergency 911 and did that for a few years before medically retiring.  He then joined the Calcasieu Parish Sheriff's Office as a violent crimes detective before going to a polygraph school and then became one of the Sheriff's Office polygraph administrators.  That is what he was doing until he passed away.
Last week, a beautiful gift was given back to me, almost 15 years after my father passed away. He died on September 21, 2007. The gift? It was all of his badges, name tags, dog tags from when he was in the military, his polygraph graduation ring, and awards over his United States service and police careers.
When I received it back after 15 years, it took my breath away.  I hadn't seen any of these things in over 15-16 years. I was so proud of my dad's service to our military and police forces, it is a true honor to have all these things back in my possession.
And since I am also a former Calcasieu Parish Patrol Deputy, It means even a lot more.  Thank you so much to Todd and Dana Reed for getting these precious things back to me to cherish and pass on to my kids and grandkids. That way they will always know just how great their grandfather and great grandfather really were.
Lake Charles Today
More From Cajun Radio 1290 AM