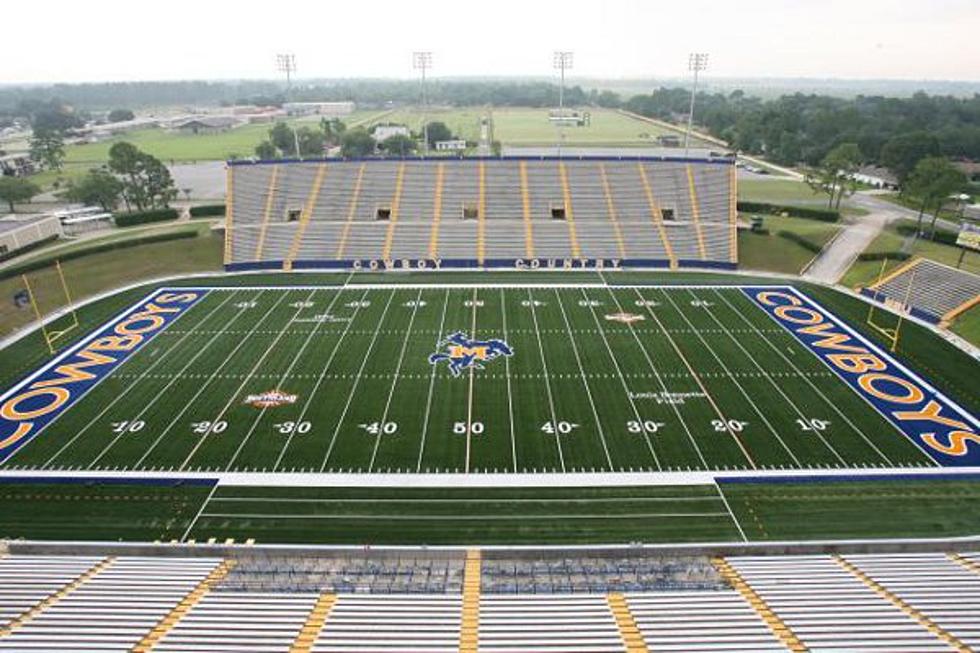 McNeese High School And Kids Football Camps Set For July
McNeese Football Stadium (Photo provided by Matt Bonnette MSU)
The McNeese football program led by new head coach, Sterlin Gilbert, will hold their annual football camps in July.
There are two separate camps. The first one takes place July 7-9 for high school kids grades 9th through 12th. The players have a choice to stay overnight or just commute to the camp each day.
Overnight campers cost $290 while day campers are only $155. All campers are required to supply their own helmets.
After the high school camp ends, McNeese will hold another camp for kids entering second through eighth grade. That camp is July 10th-12th from 8:00am to noon each day. The cost to attend is $100.
If your child is interested in sharpening up their football skills, this is the camp for them. To sign up, ontact Coach Derek Shay at 217-791-0546 or email him at dshay1@mcneese.edu.
More From Cajun Radio 1290 AM