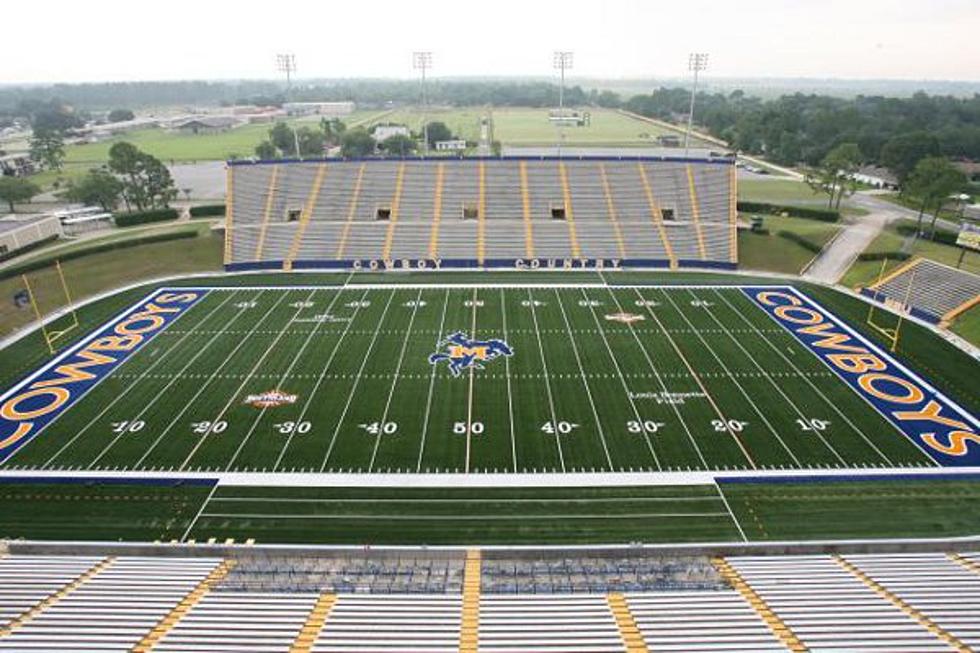 McNeese Football Ranked In Top 25 In Preseason Poll
McNeese Football Stadium (Photo provided by Matt Bonnette MSU)
College Football is less than three months away thank goodness.  The McNeese Cowboys just found out that they are already ranked in the top 25 in one preseason poll.
The pokes are ranked #23 in FCS by the Athlon Sports Magazine preseason poll released yesterday.  Two other Southland Conference teams are also ranked in the top 25 with Nicholls at #13 and Sam Houston State at #20.
The Cowboys were 6-5 in the 2018 season and after the season got a new head coach with the exit of Lance Guidry.  Sterling Gilbert was hired in December of 2018.
Cowboy fans won't have to wait to long for the season.  McNeese will open the season on August 31st in Lake Charles at Cowboys Stadium when they face Southern.
More From Cajun Radio 1290 AM