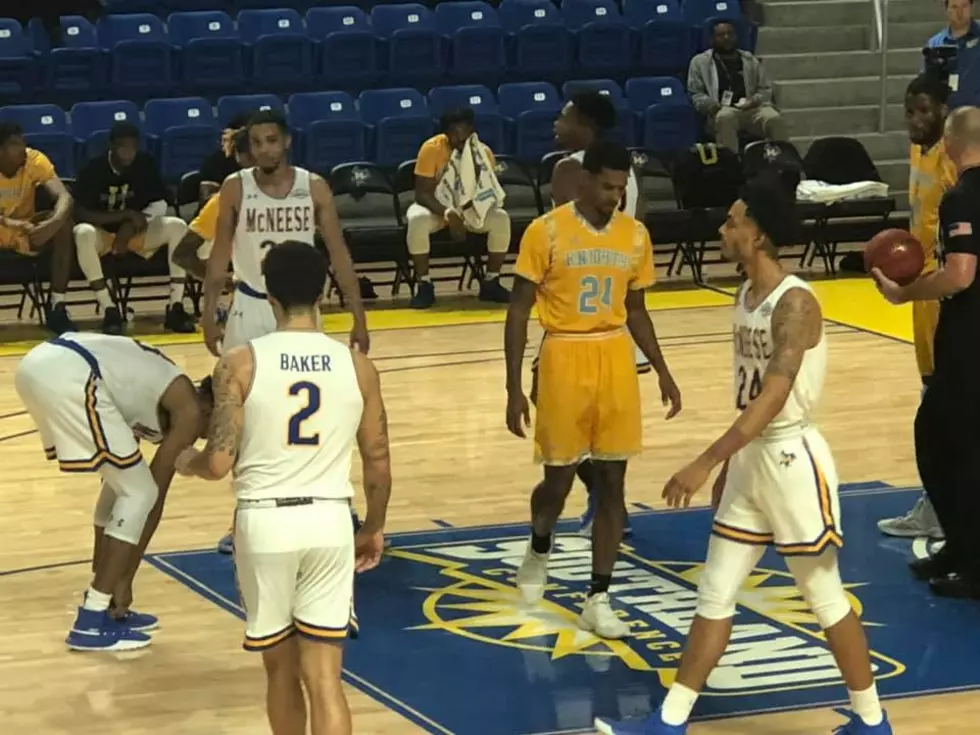 McNeese Basketball Team Breaks School Record Last Night
McNeese Basketball (Photo by Mike Soileau TSM)
Last night, the McNeese basketball team held their season opener at home in Lake Charles at the H&HP complex, and it was a recording setting night.
First off, if you have never been to the new basketball arena then do yourself a favor and go. I went last night with the wife and let me tell you it is a first-class facility. There is no bad seat in the arena.
The Cowboys faced off against Southern of New New Orleans and from the get-go, the Pokes had control of the game. SUNO had only four points by the midpoint of the first half, which ended with the Cowboys holding a 50-9 lead.
The second half didn't bode well for SUNO as the Pokes started dropping three-point shots from all over the floor. Between Dru Kuxhausen and Sam Baker, they accounted for 44 points and drained 14 of McNeese's school-record 19 three-point goals last night.
The Pokes won the game 104-33 to improve to 1-2 on the season. Next up for the Pokes is a trip to Wisconsin to take on the Badgers. The game will be televised at 6:00pm on the Big Ten Network.
More From Cajun Radio 1290 AM