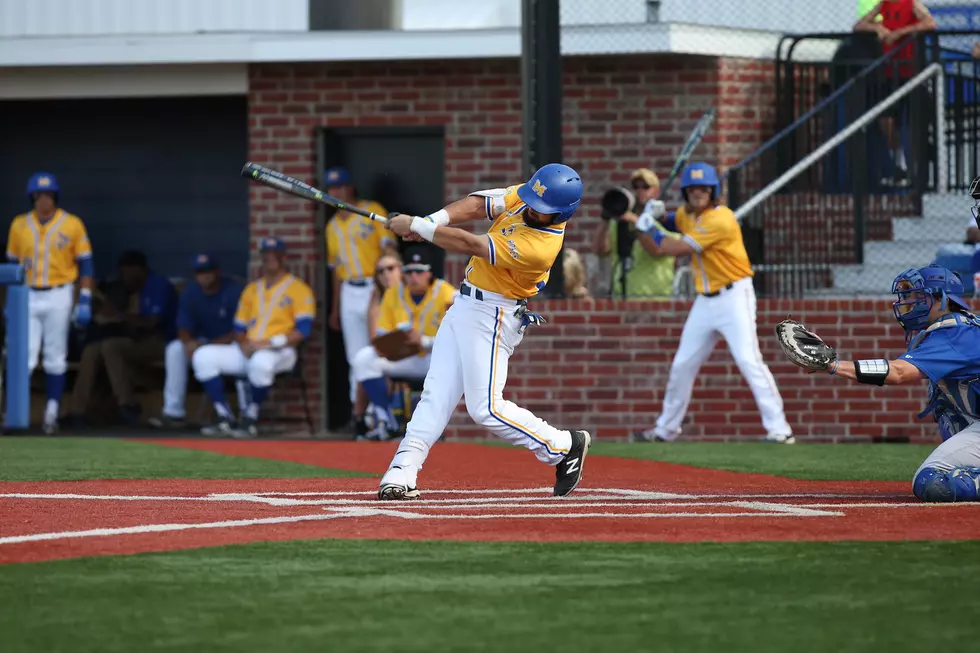 McNeese Baseball Could Win SLC Title Tonight Against Lamar
McNeese Baseball (Photo provided by Matt Bonnette MSU)
Its been eleven years since the McNeese Baseball team won the Southland Conference baseball title and tonight they could do it again.  The pokes will host the Lamar Cardinals from Beaumont in the final three game series of the regular season.
The Cowboys can win  a share of the title tonight if they beat Lamar.  Now if the Pokes can beat Lamar and a loss by Houston Baptist tonight, McNeese will win the Southland Conference title outright.
The Pokes magic number is two however.  If the Cowboys can take at least two out of three games from Lamar, it won't matter what anyone else does and the Cowboys win the title outright.
It has been a magical season so far for the Cowboys.  They have beaten big time teams like LSU, ULM, and Louisiana Tech plus they have been a power house in conference play.
The pokes are 34-17 on the season and 20-7 in Southland Conference play.  McNeese Athletic department is calling on all Cowboy fans to come out to the ball park tonight to root the pokes to victory and watch them possibly win the SLC title tonight.
First pitch is at 6:00 p.m. at Joe Miller Ballpark in Lake Charles on Common Street.  Tickets can be bought by calling 562-4MSU or by going by the Jack Dolland Field houe and at mcneesesports.com.
More From Cajun Radio 1290 AM