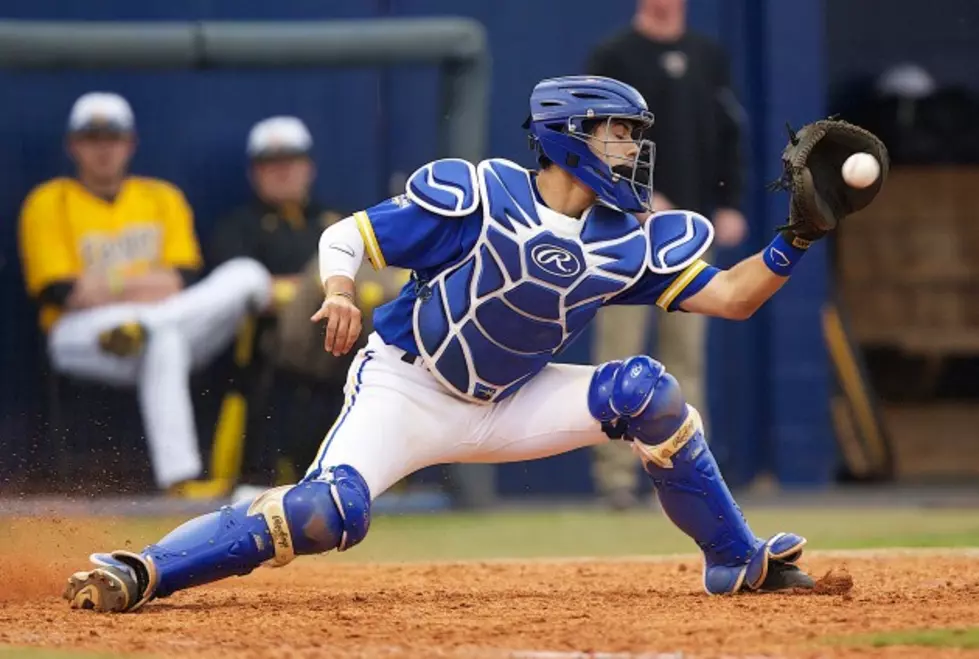 Cowboys Battle For First Place Against Sam Houston This Weekend
McNeese Baseball Cameron Toole (Provided by Matt Bonnette MSU)
The McNeese Cowboys baseball team have a huge three game series coming up this weekend in Lake Charles against Sam Houston State. The pokes will be battling for first place in the Southland conference standings (SLC).
McNeese is currently 20-21 on the season but they are 14-7 in SLC play which is really all that matters at this point as they try and position themselves to take a run at winning the SLC championship for the second straight year.
It is very important to win the conference because you get the first seed in the SLC tournament. The pokes are in second place in the conference and only 2 1/2 games back of first Place.
They will face off against the Bear Cats of Sam Houston State who currently sit in first place in the conference.  Sam Houston is 15-3 on the year in SLC play.  A sweep by the Cowboys will get them one step closer to winning the conference.
The three game series starts tonight in Lake Charles and continues through the weekend.  First pitch for tonight's game at Joe Miller Ballpark on Common Street in Lake Charles is at 6:00 p.m.  Saturday's game is at 3:00 p.m. and Sunday's game is at 1:00 p.m.
Geaux root the Cowboy's onto victory!!
More From Cajun Radio 1290 AM