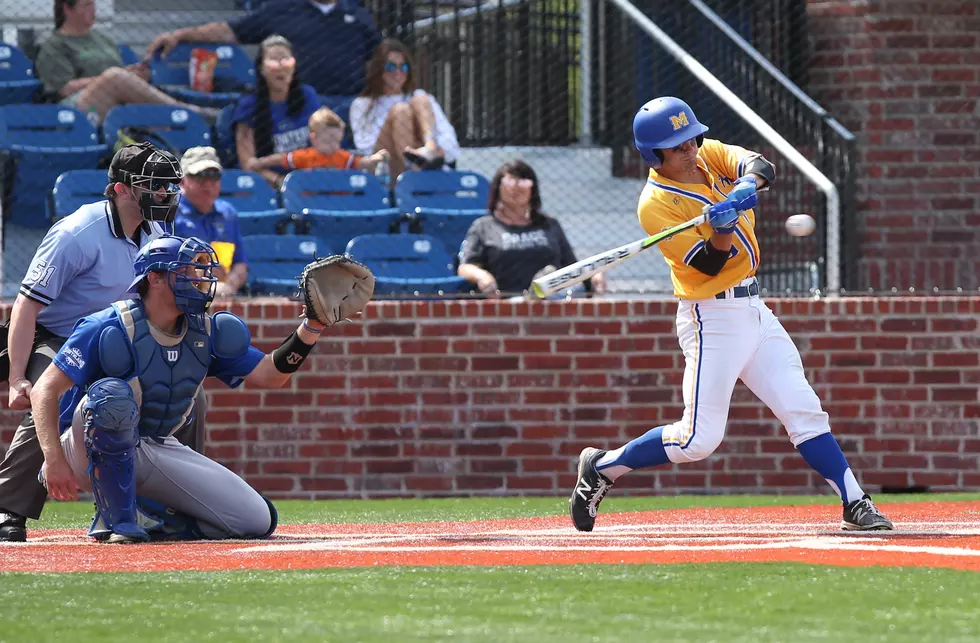 McNeese Prepare For Big Midweek Game Against Mississippi State
McNeese Baseball (Photo provided Matt Bonnette MSU)
The pokes baseball team's 2018 season hasn't started the way they would have like it to have started.  The team is sitting at 1-6 overall on the season.
The first win of the season came yesterday as they beat Texas State 1-0 in San Marcos, Texas.  The pokes will be looking to extend that winning streak to two games when they start a four game home stand starting this Wednesday evening.
McNeese will host the Mississippi State Bulldogs from the Southeastern Conference this Wednesday evening in Lake Charles.  The Bulldogs are 3-4 on the season and have won three of their last four games.
First pitch for the Cowboys Bulldogs game at Joe Miller Ballpark in Lake Charles is at 6:00 p.m.
Then the pokes will stay in Lake Charles and host UTSA for three games this weekend starting Friday evening in Lake Charles.
More From Cajun Radio 1290 AM