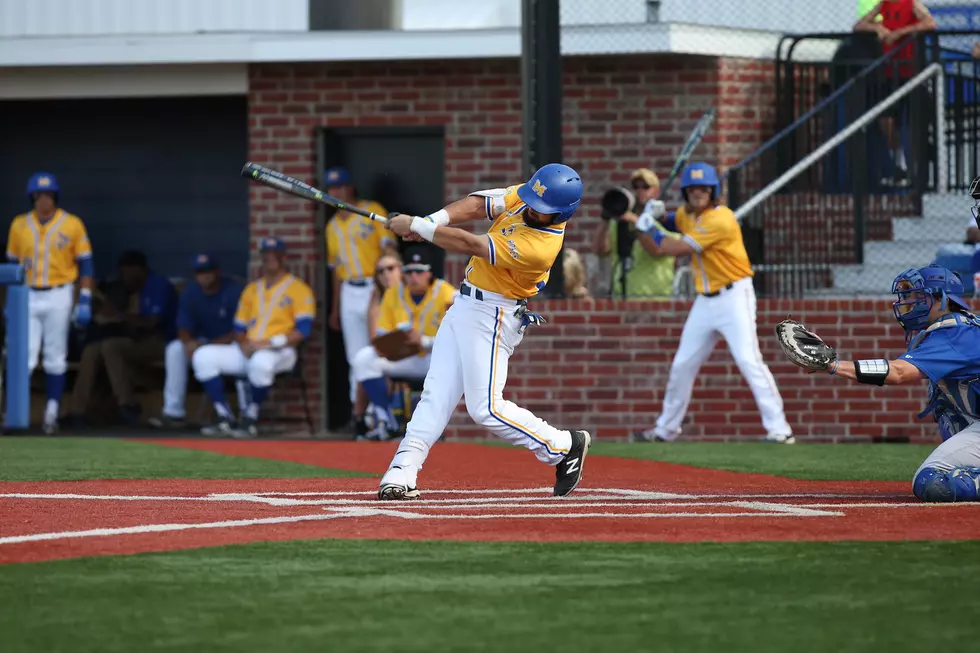 McNeese Baseball Announces 2021 Schedule
McNeese Baseball (Photo provided by Matt Bonnette MSU)
McNeese Baseball is back y'all, and it couldn't come any faster. The players, the coaches, and Cowboy fans can't wait for another season of Pokes baseball, especially since the 2020 season came to an abrupt end due to the pandemic.
Last year, the Cowboys only played 17 games before the pandemic hit and canceled the rest of the season. McNeese was 10-7 on the season last year when it ended and were about to start Southland Conference play when everything got canceled.
Well, they are back. Of the 57 games on their schedule, the Cowboys will play 29 games at home at the newly renovated Joe Miller Ballpark.
The Pokes will host some big names in Lake Charles like the Ragin' Cajuns of Louisiana-Lafayette, UT Arlington, and Alcorn State along with a slew of Southland Conference games.
The Cowboys will play some big name programs on the road like Alabama, LSU, Louisiana Tech, and Southern.
The season gets started on Friday, February 19 on the road when McNeese travels to Tuscaloosa to take on SEC giant Alabama for three games.
The first home game for the Pokes will be on Friday, February 26 when they host Prairie View A&M for a four game series. They will play the team Friday and Saturday, and there will be a double header on Sunday.
Get ready, because not only is McNeese Baseball is coming back, but so is McNeese football with their season set to start on February 13. We are very happy!
Enter your number to get our free mobile app
50 Famous Brands That No Longer Exist
More From Cajun Radio 1290 AM