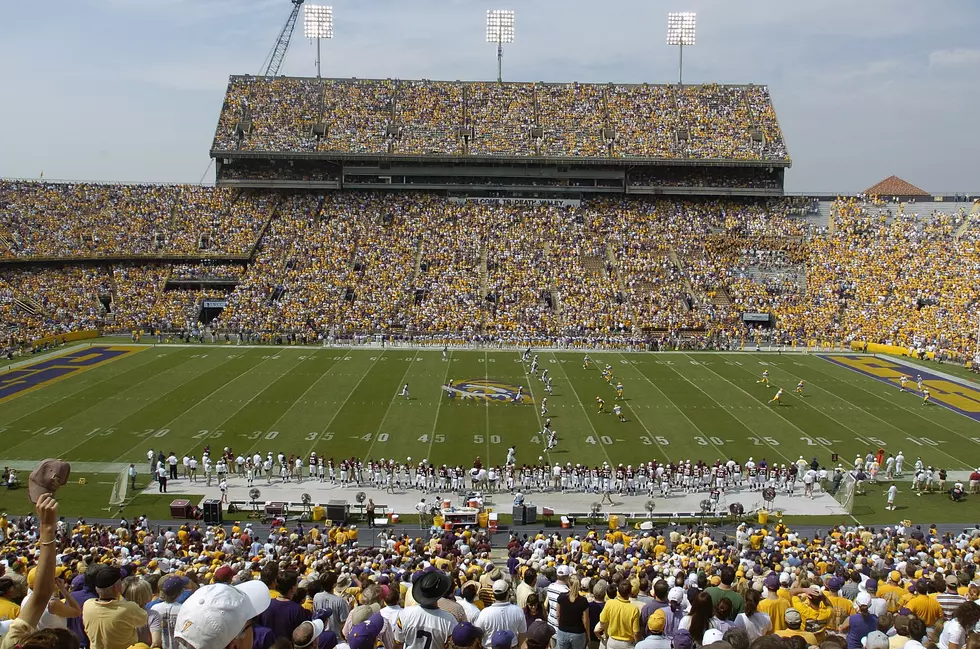 LSU Game Against Utah State Gets Early Start
Tigers Stadium (Photo by Chris Graythen/Getty Images)
LSU fans are passionate about their football.  Saturday nights at Tiger stadium are a tradition and fans love to tailgate all day preparing for their Saturday night in the stadium.
LSU has this week off and will begin prepping for their next game on October 5th.
After reading this, LSU football fans will all be saying a collective "YUCK" as it was announced yesterday that LSU' game against Utah State next Saturday October 5th will have a 11:00am start.
This will be the second consecutive game LSU has had this season with a 11:00am start.  Last week they trounced Vanderbilt in a 11:00am early game.
What is worse is that the game will be played in Baton Rouge.  LSU football fans HATE day games in Baton Rouge.
The game was picked up by the SEC Network and since this is a non SEC team LSU will be playing, they wanted to pick up the game but since it's not a marquee match up the game gets the crack of dawn start.
More From Cajun Radio 1290 AM