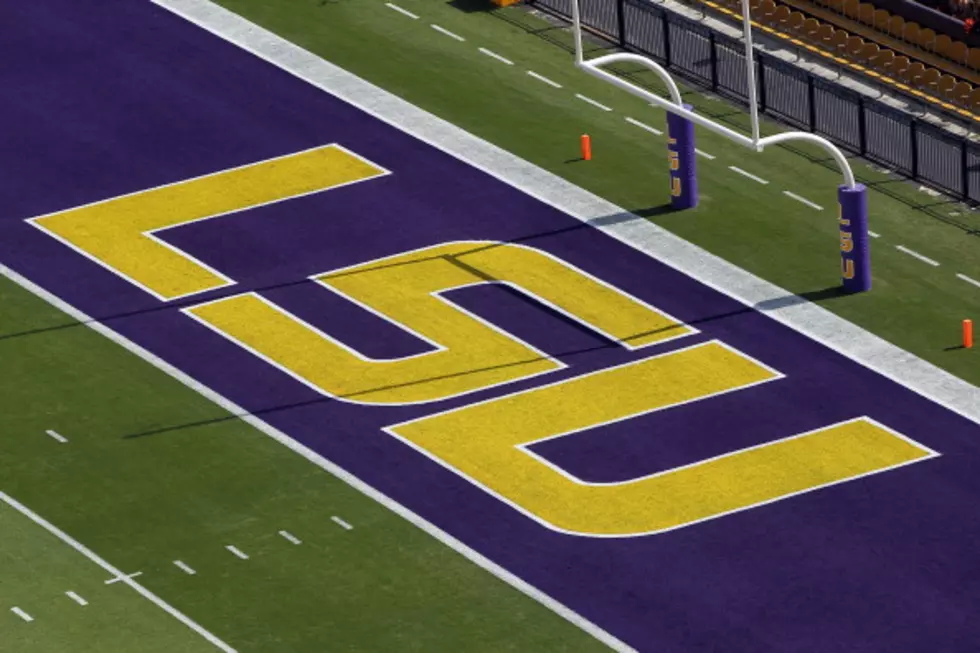 LSU Football Releases 2020 Schedule
LSU Football (Getty Images)
The 2019 LSU football season isn't even underway yet, but the LSU athletic department and the football team have already released the schedule for the 2020 season.
There will be some huge games on tap in Tiger Stadium next season. They will host UT-San Antonio, Nicholls, Mississippi State, Texas, South Carolina, Alabama, and Ole Miss.
The road games for the Tigers in 2020 include a visit to Rice inside of NRG stadium, Florida, Arkansas, Texas A&M, and Auburn.
So if you're counting correctly, LSU will have seven home games next season while only being on the road for five games in 2020.
Now, that's next year. Let's talk about the upcoming 2019 season. LSU will kick off the season in just a couple of weeks when they host Georgia Southern at Tiger Stadium in Baton Rouge on Saturday, August 31st, 2019.
The Tigers first game will be televised on ESPNU.
More From Cajun Radio 1290 AM