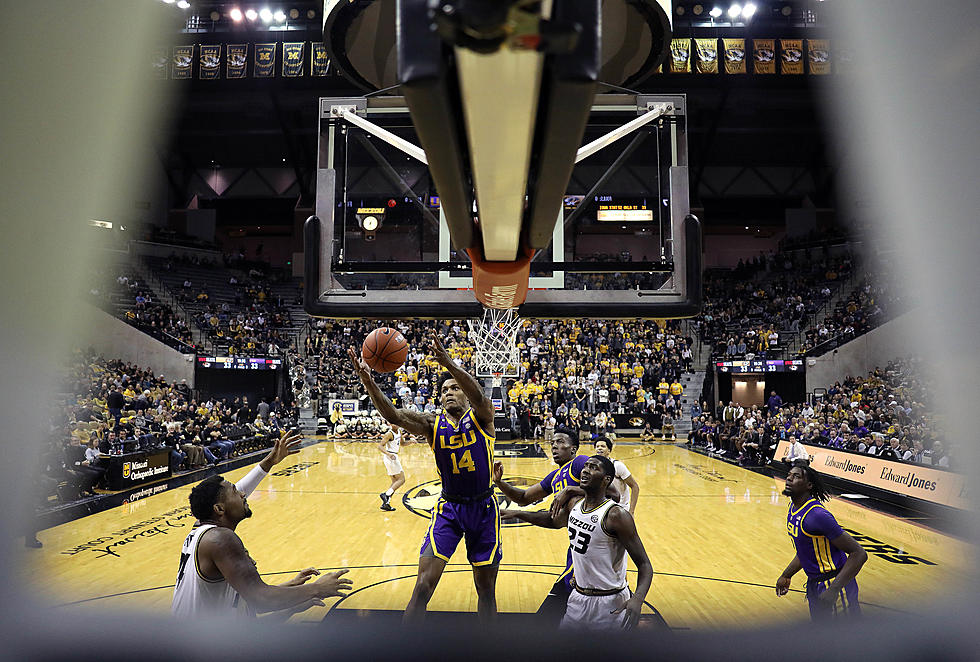 LSU Basketball Gets #1 Seed Heading Into SEC Tournament
LSU Mens Basketball (Getty Images)
It has been a great season for the LSU Tigers basketball team. They just won the regular season SEC championship, but also got some bad news last Friday.
Their head coach, Will Wade, has been suspended by the university indefinably, pending an investigation in reference to a pay-for-play probe.
Even though their coach wasn't there at the game Saturday, LSU beat Vanderbilt to clinch the regular season title.
For their efforts, LSU has now earned the #1 seed in the SEC tournament and are off until Friday, when they will play the winner of the Florida Arkansas game at noon.
The SEC tournament is being held at the Bridgestone Arena in Nashville, Tennessee.
More From Cajun Radio 1290 AM