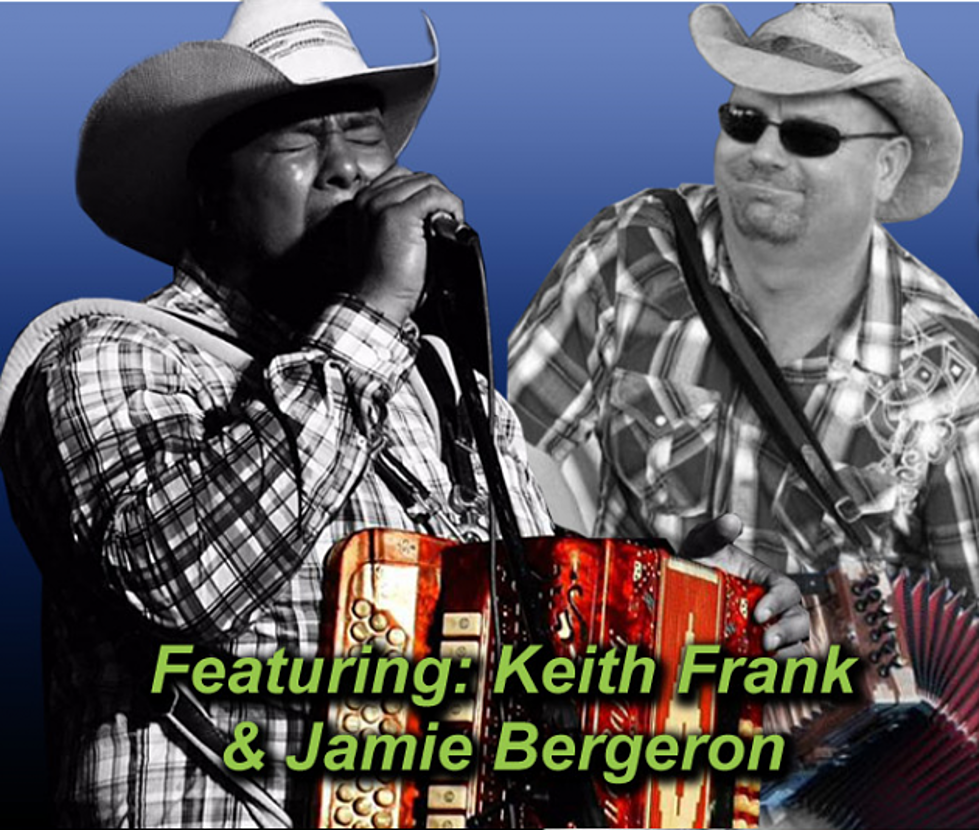 'Louisiana Throwdown' Tonight With Keith Frank And Jamie Bergeron
Keith Frank and Jamie Bergeron At 4th Annual Louisiana Throwdown (TSM)
Get ready because tonight is the biggest party in Southwest Louisiana at Cowboys Nightclub in Lake Charles. It's our 4th annual Louisiana Throwdown and will feature The 'Zydeco Boss' Keith Frank and Jamie Bergeron!
Keith and Jamie will both be performing live tonight at Cowboys Night Club in Lake Charles for our 4th Annual 'Louisiana Throwdown'. Two on the biggest names in Cajun and Zydeco on one stage in one location performing back to back!
Advance tickets for our 4th annual Louisiana Throwdown can still be purchased until 5:00 p.m. tonight at the locations below:
Townsquare Media Studio's
900 North Lakeshore Drive in Lake Charles
5329 Common Street in Lake Charles
If you do not purchase an advance ticket, you can still pay at the door.  The doors open at 7:00 p.m.
Jamie Bergeron will hit the stage at 9:00 p.m. and play until 11:00 p.m.  Then Keith Frank will take the stage at 11:30 p.m. and play until 1:30 a.m. tonight!
If you have been to the Louisiana Throwdown before then you know this is the party you don't want to miss! We hope to see you tonight for this huge event!
More From Cajun Radio 1290 AM