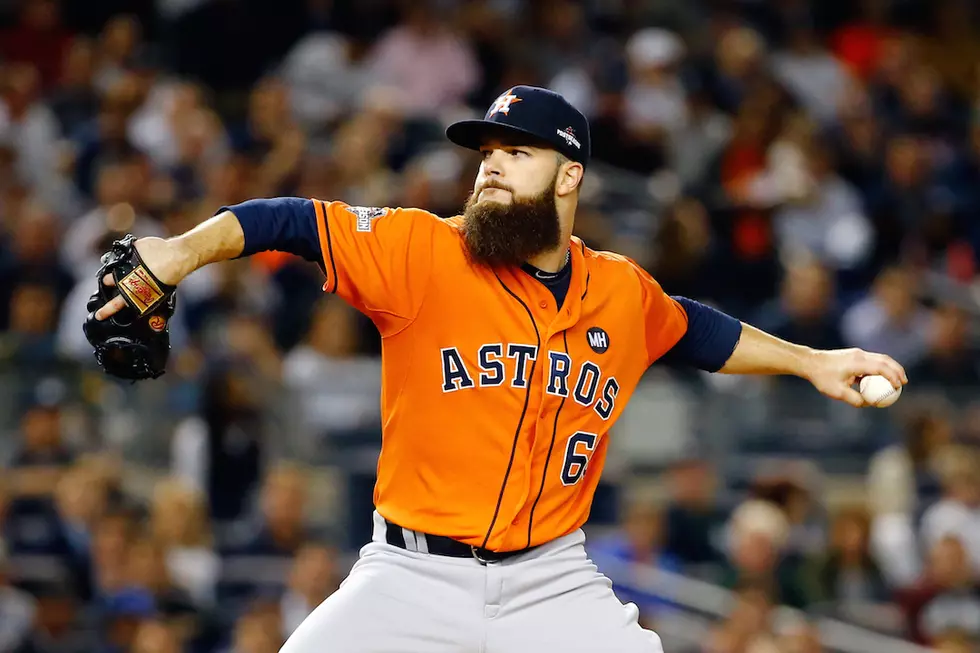 Houston Astros At Home To Kick Off Major League Baseball Opening Day
Dallas Keuchel (Getty Images)
For some this day is a national holiday.  Fans who love their baseball are passionate about it!  I mean really passionate about it!  Well today is officially opening day of the 2017 Major League Baseball season.
Yesterday three games were played including the NY Yankees who lost to Tampa bay last night.
For all you Houston Astros fans out there, the official opening day is today and the Astros will be at home in Minute Maid Park.
The Astros are picked this season to be one of the best teams in baseball and are also slated to make it into the playoffs.
Houston plays in a tough American League West division and right out of the gate they will play their division foes tonight in the Mariners.
First pitch at the ballpark tonight is at 7:10 p.m.
More From Cajun Radio 1290 AM