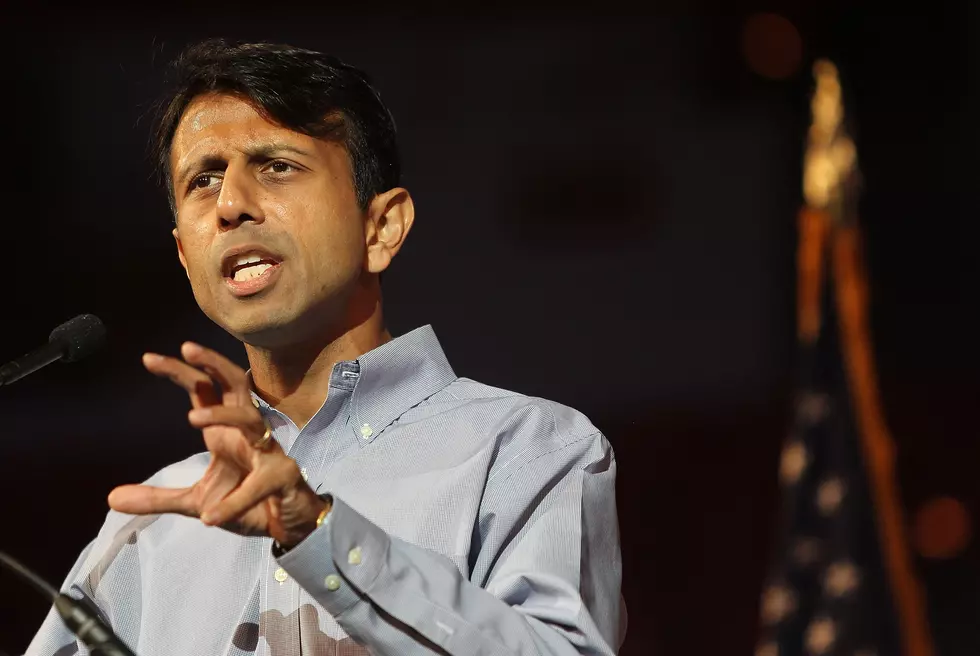 Gov. Jindal Signs La. Redistricting Bills
Getty images
This made a lot of headlines over that past few weeks and sparked a lot of debates. Now its official as the Governor has signed it into law.
Gov. Bobby Jindal has signed measures reshaping the state's political boundary lines, a day after lawmakers completed their redistricting special session.
Jindal on Thursday agreed to bills that redesign the maps for the 144 state legislative seats, the five Public Service Commission districts and Louisiana's U.S. House seats. The congressional bill shrinks the districts from seven to six because Louisiana's population hasn't grown as fast as that of other states.
The three-week redistricting work accounted for population shifts over the last decade tied to the latest federal census data.
Still outstanding is a redesign of the eight elected seats for the Board of Elementary and Secondary Education. Lawmakers were unable to reach a compromise in the special session and will debate the map in the upcoming regular session.
What do you think about the redistricting???  is it a good thing or bad thing???
More From Cajun Radio 1290 AM