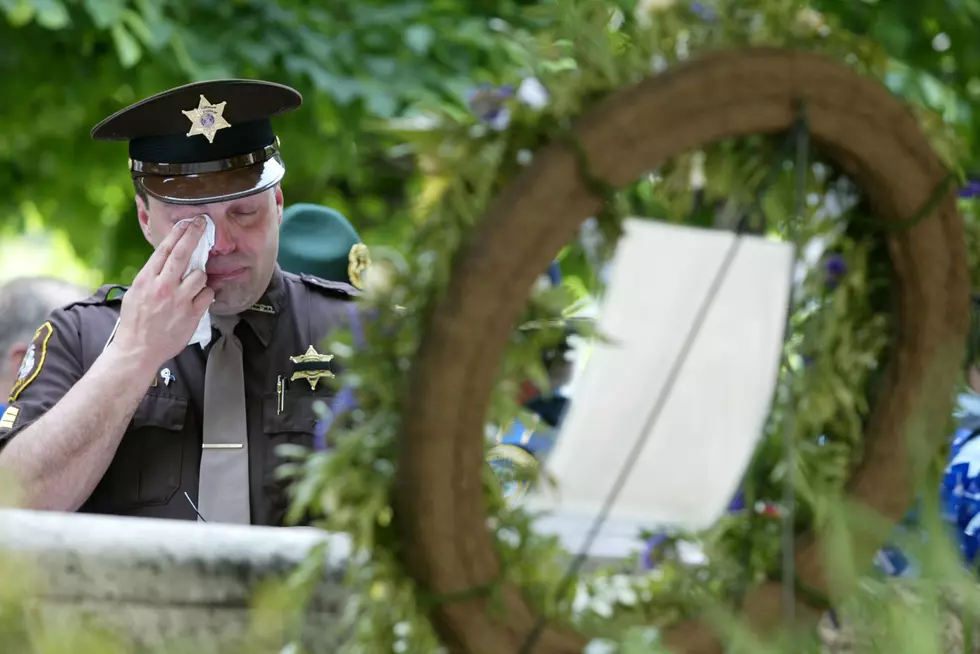 Funeral Route For Fenton Police Officer Shannon Brown
Police Funeral (Photo by Alex Wong/Getty Images)
Funeral services and route for the Fenton Police officer who passed away last weekend on August 13 has been set.  Officer Shannon Brown was struck by a vehicle while on duty conducting a traffic stop on August 7th and passed away due to his injuries.
Visitation will be from 5:00 p.m. until 8:00 p.m. this Friday, August 19 at Fondel's Memorial Chapel in Lake Charles. On Saturday, August 20, Services will be located at Our Lady Queen of Heaven Church on Lake Street in Lake Charles. Officer Shannon Brown will be buried at Sacred Heart Cemetery in Lake Charles.
The Lake Charles City Police released information on the funeral procession.  They also warn residents to expect traffic delays this Saturday August 20th.
If you plan on going to pay your respects, here is the latest from Deputy Chief of Police Mark A. Kraus says:
On the morning of Saturday, August 20, 2016, residents and motorists should expect traffic delays in and around the area of Lake Street, between I-210 and West Sale Road.

Beginning at approximately 8:30 a.m. both the north and south bound outside lanes of Lake Street between W. School Street and W. Sale Road will be closed to accommodate overflow parking for police units for the funeral of Fenton Police Officer Shannon Brown. The funeral will be held at Our Lady Queen of Heaven Catholic Church at 10:00 a.m. All lanes should be reopened by 12:30 p.m.