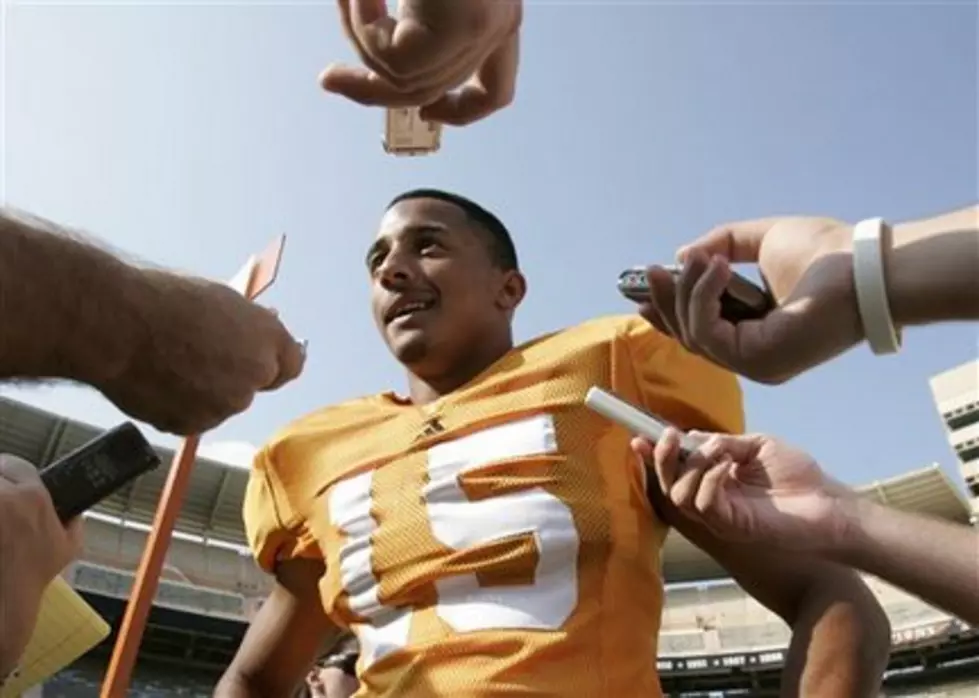 Former Barbe, McNeese Football Player Janzen Jackson Charged With Murder
AP Photo/Wade Payne
Former Barbe Buccaneer, Tennessee Volunteers and McNeese State safety Janzen Jackson has been in jail since September and has been charged with the murder of his mother's long-time boyfriend.
According to the Los Angeles Register, Jackson pleaded not guilty last month to the murder of 43-year old Frank Herrera.
Prosecutors say Jackson strangled Herrera on September 11th and left his body in the back of a car for three days.
Jackson was arrested September 16th and is being held on one million dollars bail.
The former Barbe High School football standout played at the University of Tennessee until he was dismissed from the Tennessee Volunteers football program by the head coach in 2011 after several incidents of off the field issues. He transferred and played at McNeese State University for one year.  Jackson's father is also a coach at McNeese.
His next court date is scheduled for July 15th.
More From Cajun Radio 1290 AM