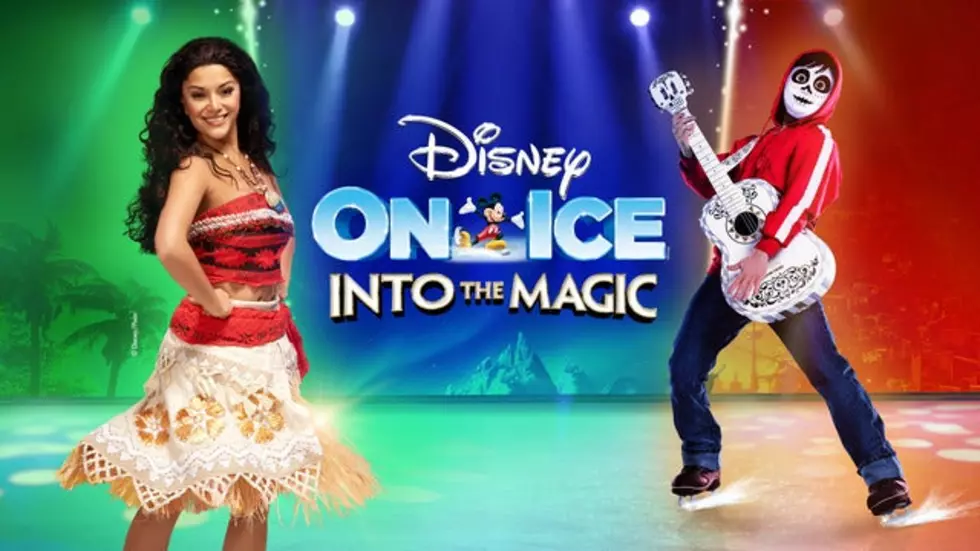 Disney On Ice "Into the Magic" Coming To Lake Charles
Lake Charles Civic Center Facebook
Get ready because your kids are going to be fired up when they hear this news! Disney On Ice's "Into the Magic" is coming to Lake Charles in October of 2022.
That's right, Mikey, Minnie and the gang are all going to take over Lake Charles for three days inside the Lake Charles Civic Center.
The event will take place on Friday, October 28th at 7:00 pm. Then there will be two shows on Saturday, October 29th. One is at 1:00 pm and another one at 5:00 pm.
Sunday, October 30th, there will also be two shows available to go see. One at 11:00 am and another show at 3:00 pm.
The news broke on the Lake Charles Civic Center's Facebook page that they were coming to the area. They said,
Hosts Mickey Mouse and Minnie Mouse bring audiences on an expedition across raging seas, snow-covered mountains and the marigold bridge in Disney On Ice presents Into The Magic. This action-packed extravaganza, produced by Feld Entertainment, Inc., features Disney's Moana, Frozen, Coco, and Beauty and the Beast with other beloved Disney characters skating into Lake Charles playing five fun-filled performances at Lake Charles Civic Center.
Tickets are now on sale and available for all five shows. To purchase tickets and for more information, you can go to the Disney On Ice website HERE or buy tickets at the Lake Charles Civic Center box office located at 900 Lakeshore Drive in downtown Lake Charles.
Popular Television Shows Based on or Filmed in Louisiana
More From Cajun Radio 1290 AM