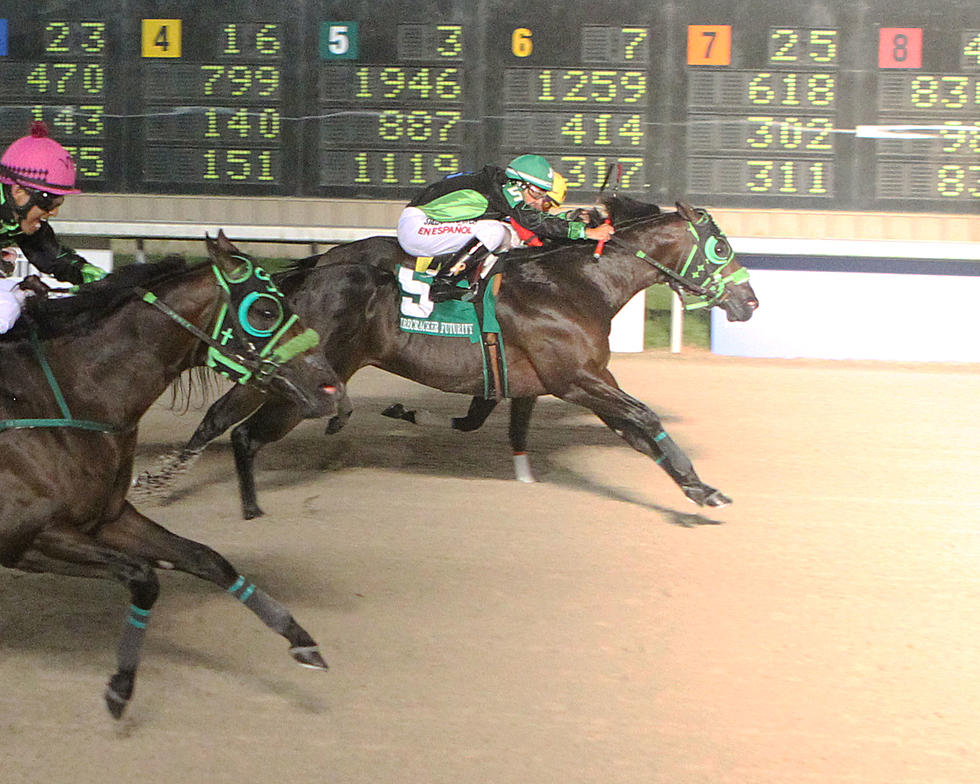 Delta Downs Live Quarter Horse Racing Back June 10
Quarter Horse racing (Don Stevevns/Delta Downs)
People were locked down for two months before the stay-at-home order was lifted on May 15. Things are starting to open back up, and people are getting and feeling a sense of normalcy.
Restaurants, casinos, parks, and even live music are slowly coming back to the area. But here in Southwest Louisiana, we love our sports!
We are getting encouraged that live sports are coming back, as NASCAR has already had two live races but no fans were allowed to be in attendance. That's okay because it's still live sports! Well, now we have some live sports coming back to the Southwest Louisiana area right in our back yard.
The Louisiana State Racing Commission had an emergency meeting yesterday and the outcome was that they unanimously approved the request for Delta Downs to amend their 2020 quarter horse racing dates for the season.
Due to the Louisiana governor's COVID-19 restrictions, Delta Downs Racetrack could not start their season which was originally set to start on April 17. We have now learned that live quarter horse racing will be back at Delta Downs in Vinton, Louisiana starting June 10, 2020.
They will have 36 race days and the season will wrap up on August 22. They will have at least nine races daily, Wednesday through Saturday. The OTB will be closed at this time and, due to slowly opening up, no spectators will be allowed at this time until more phases reopen.
Enter your number to get our free mobile app
Mikey O's Favorite Saints Players
More From Cajun Radio 1290 AM