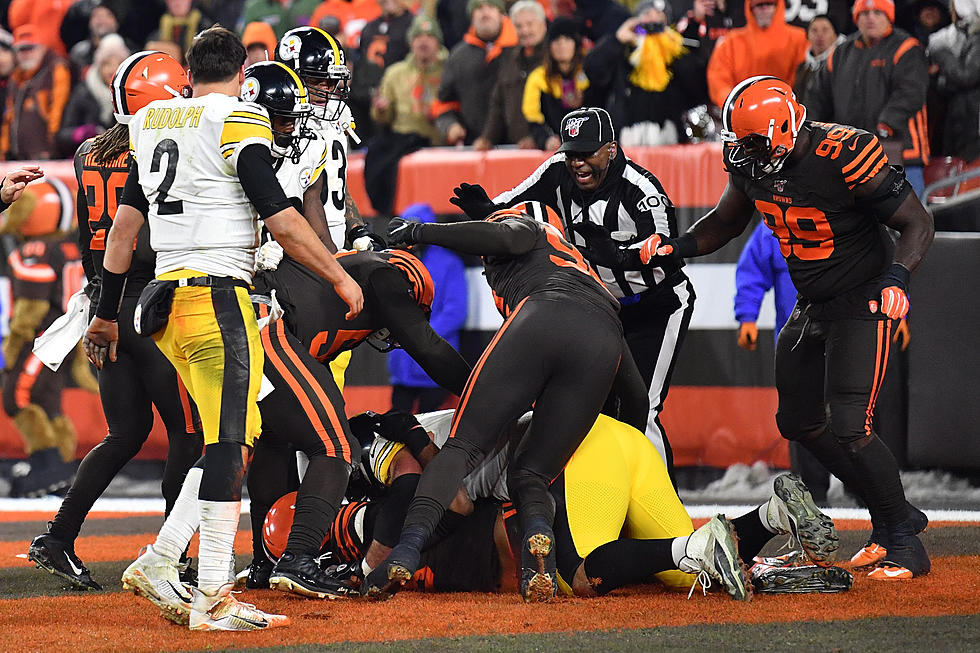 Cleveland's Garrett Hits Steelers QB In Head With Helmet
Getty Images
Last night in the final moments of the NFL game between the Cleveland Browns and Pittsburgh Steelers, a major brawl broke out.
Browns defensive player Myles Garrett was rushing Pittsburgh's quarterback Mason Rudolph when Garrett ripped off Rudolph's helmet.
Then, the melee started as a couple of the Steelers lineman tried to back Garrett up as Garrett still had the Steelers QB's helmet and swung it at him, hitting him in the head.
The benches started clearing and both coaches were on the field. Garrett was ejected from the game and experts are saying suspensions and big fines should be handed down soon on the Browns defensive player.
Some folks on social media and even some experts are saying Garrett's actions should warrant a lifetime ban from the NFL. Some are even saying it was criminal and he should be charged with assault.  What do you think?
Here is the video from last night's game.
Here is a video of the reaction from ESPN sports anchors.  
More From Cajun Radio 1290 AM