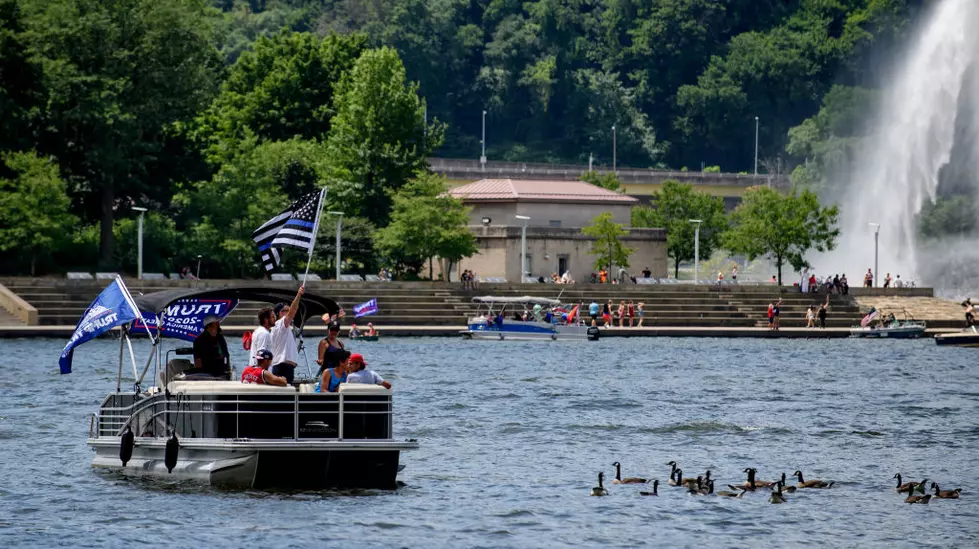 Boaters in Lake Charles to Hold Trump Boat Parade This Weekend
Getty Images
The last parades we had in SWLA were the Mardi Gras parades. Usually after that parade is the annual Fourth of July parade down Ryan Street. This year, it was canceled due to the coronavirus shutdown. Can we really go this long without a parade?
Local boaters in the area have decided to hold a boat parade with the SWLA Trump Boat Parade. The parade is being held by a small Facebook group called SWLA Trump Supporters. They are holding it as a way to show support for the president.
There is no entry fee to be in the parade, but they are asking for motorized boats only. Jet skis are allowed, but are asked to not weave in and out of the various boats that will be participating. The group will have two meeting points in order to get into the parade. They will have the first wave of boats meeting up at Moss Lake at 10:30am to motor up the channel to Prien Lake. At Prien Lake, another round of boaters will meet at 12:00pm and head toward the Lake Charles Civic Center.
Once the boats arrive at the Civic Center, they will then parade down the seawall, if they are able to navigate the shallower water in that area, and meet back up in the center of the lake to anchor and hang out for the rest of the afternoon. They want to remind participants to follow all rules and regulations for boating safety and try to go as slow as possible in order to stay together.
Even half of that will be a unique experience, for sure. The parade is this Saturday, August 8.
Enter your number to get our free mobile app
Favorite Dishes Cajuns Love to Cook
More From Cajun Radio 1290 AM